Security World
Security World is a store that opened in 2022 and is intended to sell clothing, footwear and accessories for the Armed Forces, PSP, GNR, Firefighters, Security, Prison Guard, hunting and fishing enthusiasts, among others. The sale of these products began in the physical store, located in Aveiro, and soon there was a need to open the store online as well.
Task
Chitas accepted the challenge to build the site incorporating an e-commerce mode that would allow the sale of products online. When shopping in the online store it is possible to see the different categories and filters that are available for the consumer to find the products they want in a simple and efficient way.
Strategy

Web Development, UI/UX

Design

UI/UX Design, Creative Direction

Client

Security World

Platform

Wordpress
Open Project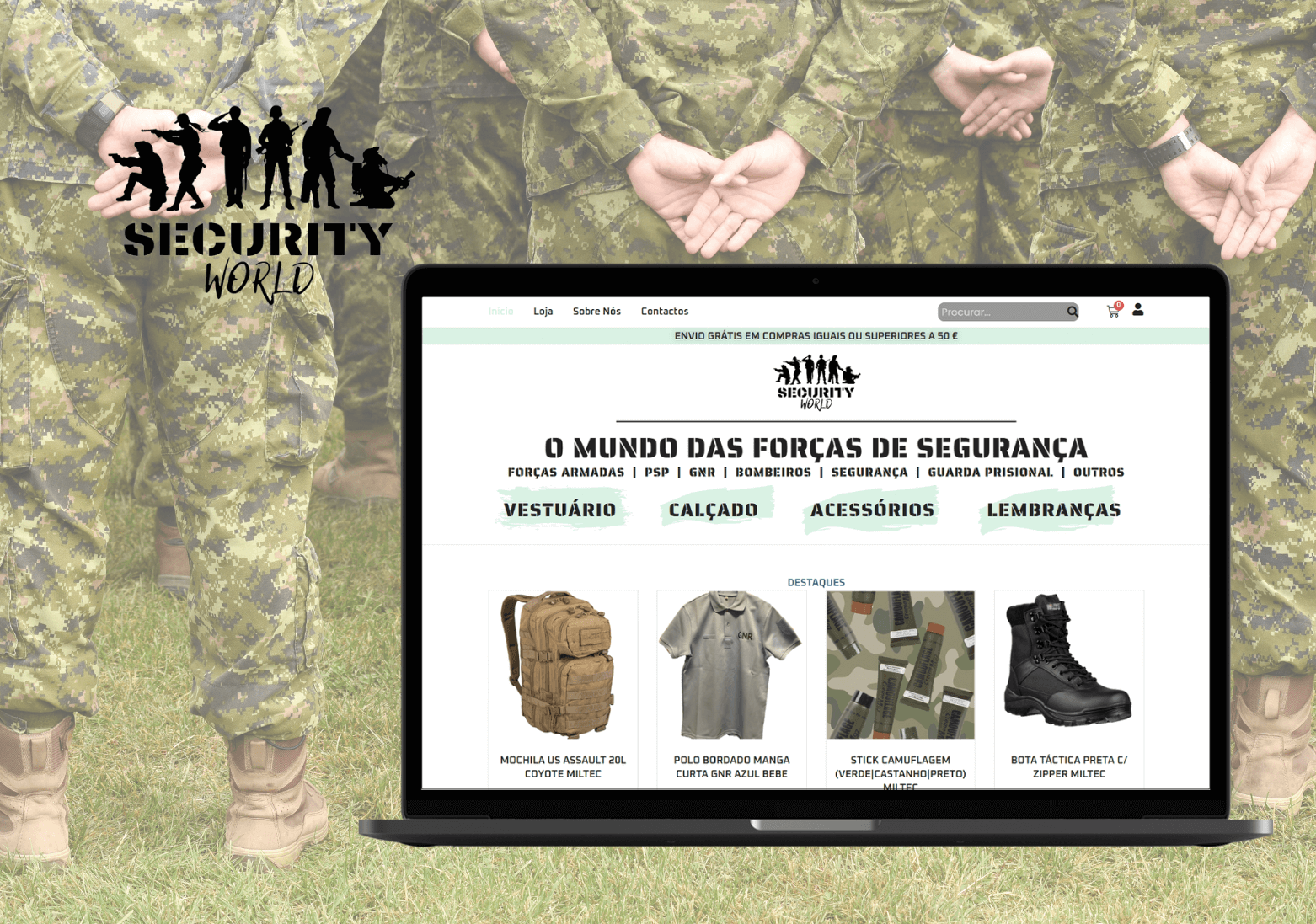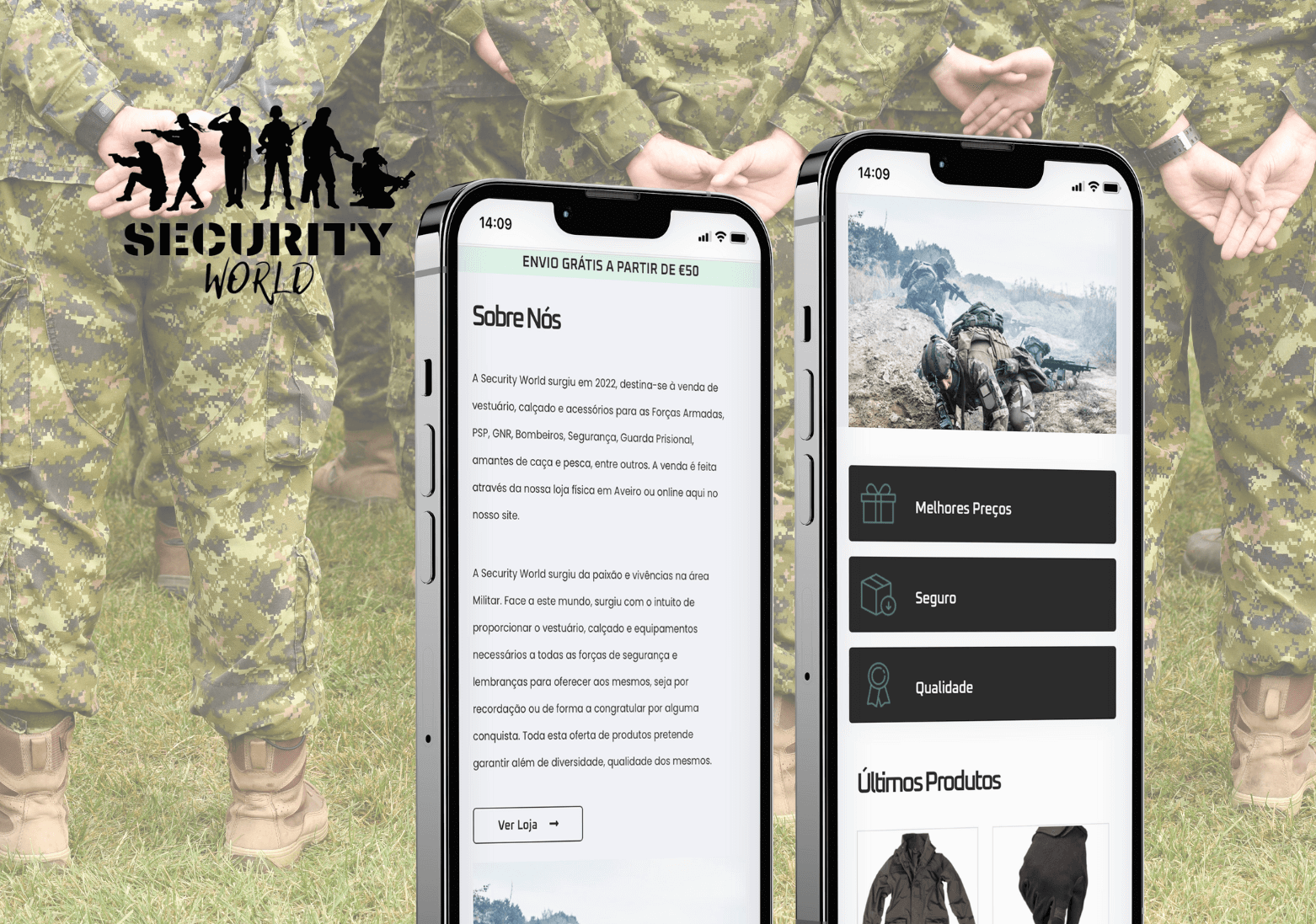 Challenge
Create an intuitive platform to effectively sell your Military products
Security World sells through its physical store located in the Aveiro region and online. To manage these online sales, it was necessary to create an ecommerce solution that met the specific needs for this very purpose.
Through a simple and intuitive design, the customer should be able to purchase your products as simply as possible, while also ensuring the security of your payment and personal data.
Our Solution
An experience
for all devices
Based on the WordPress platform, we installed an eCommerce solution with full integration to sell your recipe ebooks online, sell your Military Products, all through an integrated platform with the ability to manage orders and all automated invoicing delivered directly to customers.
The Team
Those responsible
for this project
— Bernardo Chitas Project and Client Management
— Sandro Sousa Mobile & web developer
Do you have a project similar to Security World?
Get in touch
Let's talk about your project
We are a team of creatives who love to develop unique ideas to use technology to help business grow exponentially by take advantage of these tools.