Pestana Porto Covo
Pestana Porto Covo Village is a Pestana Residences development project in the picturesque fishing village of Porto Covo. Inserted in the Southwest Alentejo and Vicentine Coast Natural Park, the project will consist of 174 tourist apartments, all with private pools, in a closed condominium with services and a central core with gardens and leisure areas.
Task
The goal when building the website for this project is mainly to capture customers, generate contacts and people interested in buying homes in this new modern gated community. The website mostly focuses on images of how the project will look in Porto Covo in order to show interested parties what it would be like to live in a place like this.
Strategy

Web Development, UI/UX

Design

UI/UX Design, Creative Direction

Client

Pestana

Platform

Wordpress
Open Project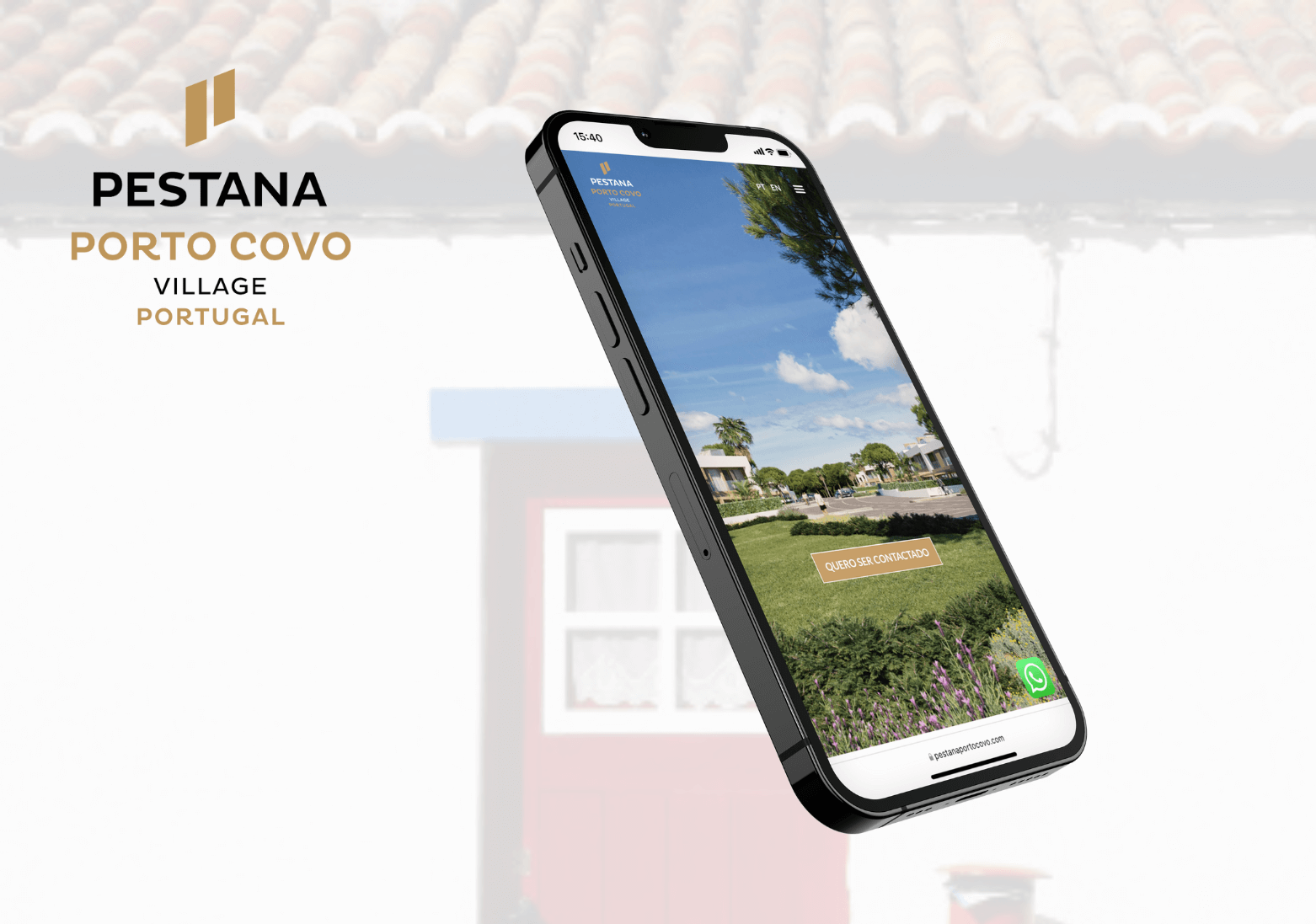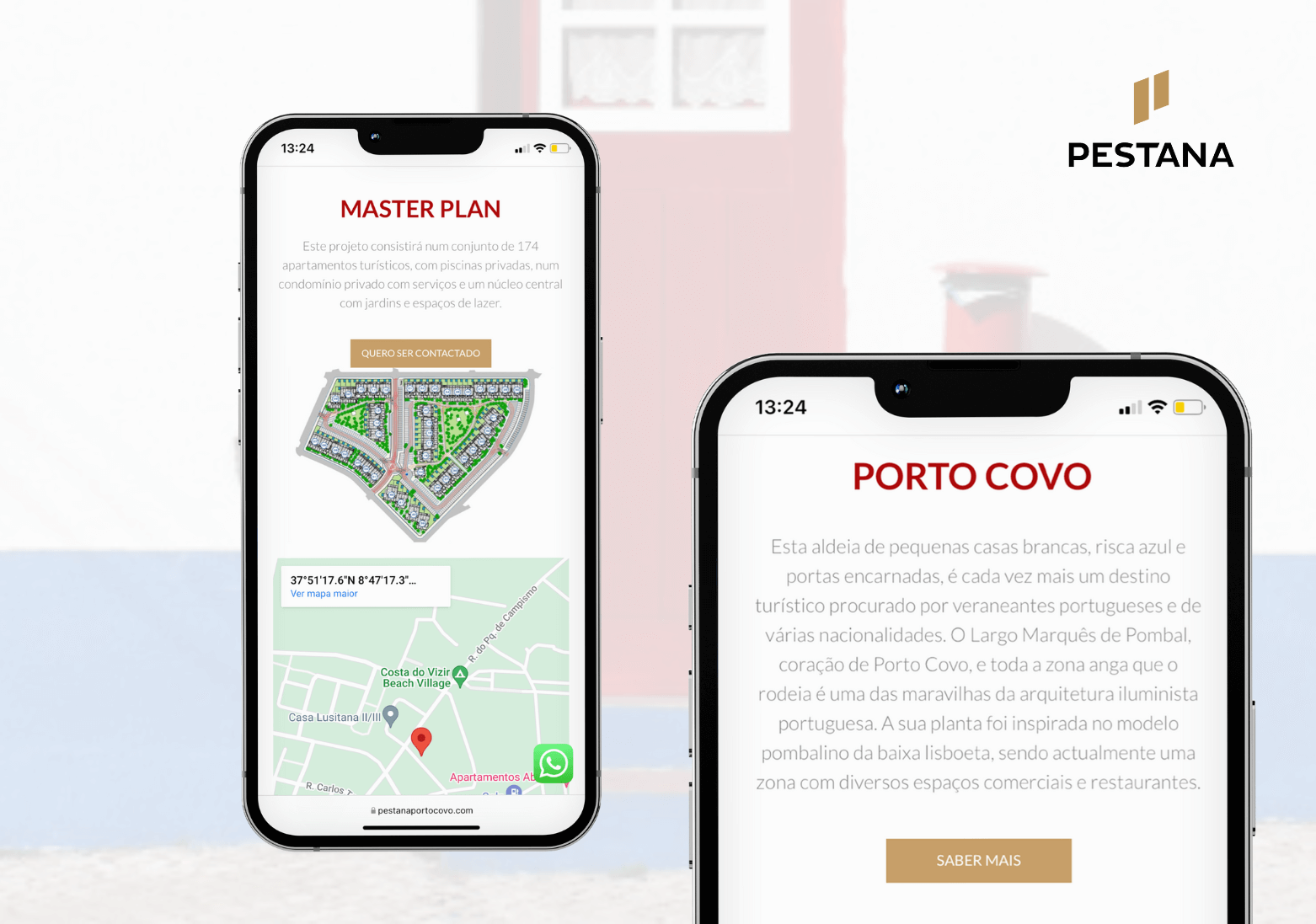 Challenge
Create an intuitive platform for real estate information requests
The new Pestana Porto Covo development seeks to disseminate information about its properties to both the general public and real estate professionals.
Thus, an intuitive page with the ability to collect leads directly to the sales team would be imperative for optimizing this outreach.
Our Solution
An experience
for all devices
Based on the WordPress platform, we developed a simple, intuitive website with all the relevant information about the new venture Pestana Porto Covo.
The Team
Those responsible
for this project
— Bernardo Chitas Project and Client Management
— Sandro Sousa Mobile & web developer
— Yahra Nunes
Web Designer
Do you have a project similar to Pestana Porto Covo?
Get in touch
Let's talk about your project
We are a team of creatives who love to develop unique ideas to use technology to help business grow exponentially by take advantage of these tools.