Tendinha
Tendinha is a restaurant with a lot of name and history, run by the same family since 1976, becoming one of the most prestigious restaurants in the Sintra area. Their dishes range from fish to meat and even high-quality seafood. The preparation of the dishes is based on the daily freshness of its products and the room staff is always attentive to offer the kindest and most distinguished service. They have several private rooms, with seating capacity for 40, 100, and 160 people, for business events, conferences, baptisms, birthdays, and weddings.
Task
The goal when creating a website for Tendinha Restaurant, was to create a place where all the useful information about the restaurant could be, such as address, services, contacts, letters and much more. It is a very well organized institutional site so that anyone looking for information can get it as easily as possible.
Strategy

Web Development, UI/UX

Design

UI/UX Design, Creative Direction

Client

Tendinha

Platform

Wordpress
Open Project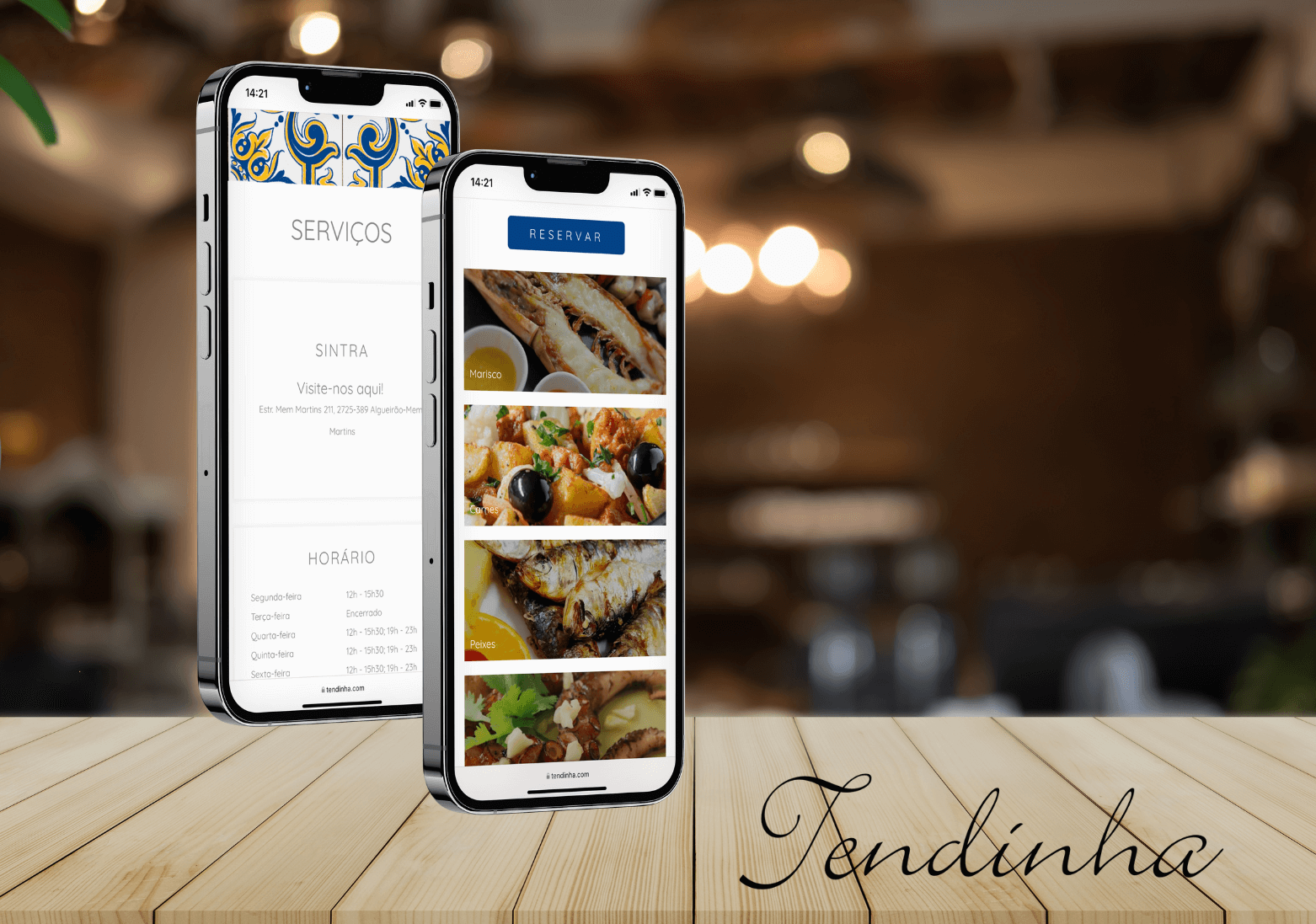 Challenge
Renewing a website that kept the traditional design while promoting functionality
Following the update of the previous website, the need arose to implement a new website that had the objective of approaching in a more dynamic way the presentation of the historical and very recognized Restaurant Tendinha.
Our Solution
An experience
for all devices
Integration with the logic of providing services for groups and events such as weddings and christenings can greatly benefit the dissemination of specific conditions and create methodologies for capturing requests for information.
The Team
Those responsible
for this project
— Bernardo Chitas Project and Client Management
— Sandro Sousa Mobile & web developer
Creative Direction and SEO
Do you have a project similar to Tendinha?
Get in touch
Let's talk about your project
We are a team of creatives who love to develop unique ideas to use technology to help business grow exponentially by take advantage of these tools.