Merchant Marine Officers Club
Founded in 1990, the Merchant Navy Officers Club is a non-profit club that has been developing numerous activities for those who have chosen a career linked to the Sea. The club's objective is to unite and fraternize its members, holding not only recreational events but also technical seminars.
Task
The Merchant Navy Officers Club website is primarily a place to post news and for people to join the club, all they have to do is fill out the fields and sign up for the Merchant Navy.
Strategy

Web Development, UI/UX

Design

UI/UX Design, Creative Direction

Client

Merchant Marine Officers Club

Platform

Wordpress
Open Project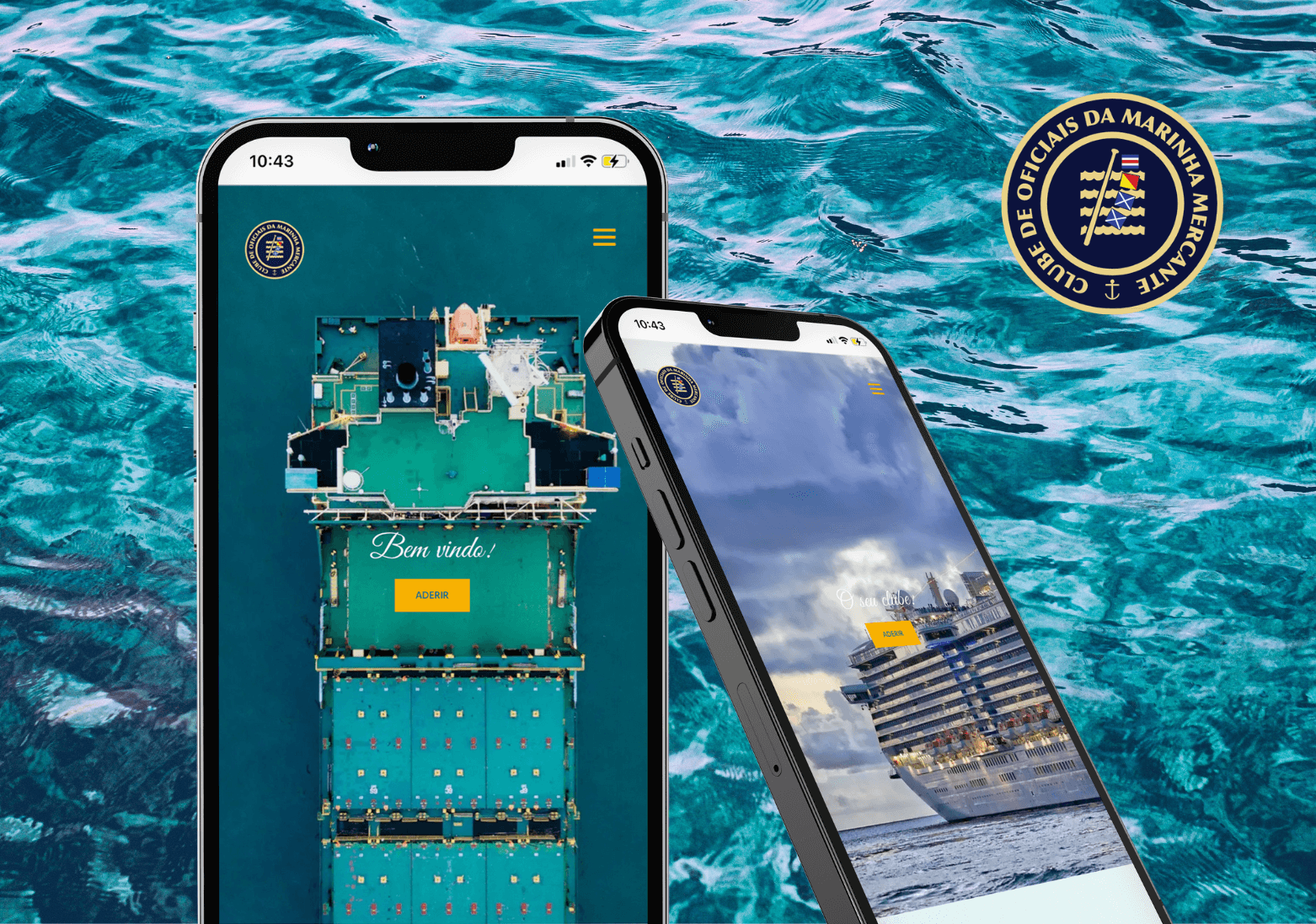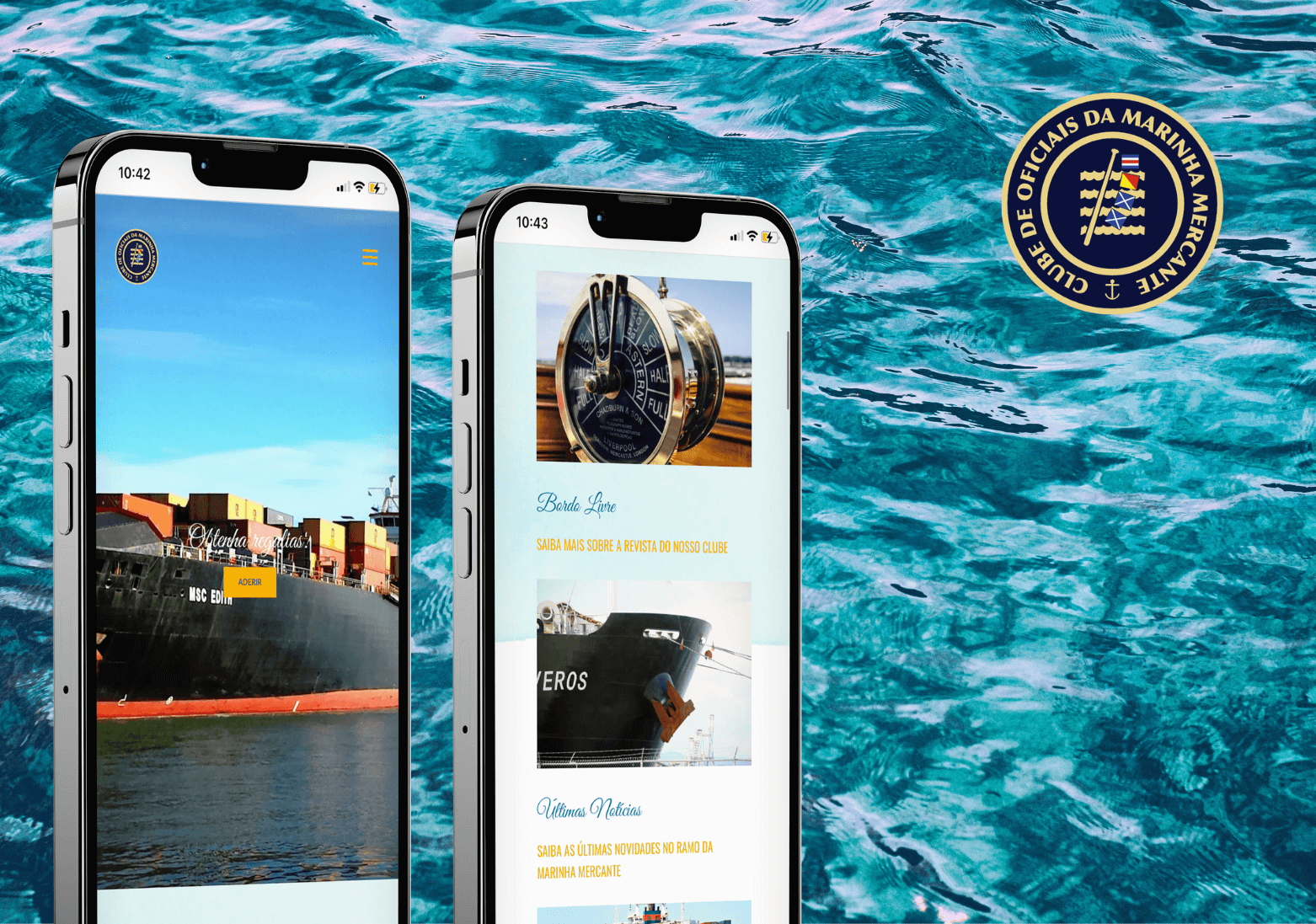 Our Solution
An experience
for all devices
Based on the WordPress platform, we installed an eCommerce solution with full integration to sell your recipe ebooks online, sell your Digital Consultations and Courses, all this through an integrated platform with the ability to manage orders, manage appointments, and all automated invoicing delivered directly to customers.
A Equipa
Those responsible
for this project
— Bernardo Chitas Project and Client Management
— Sandro Sousa Mobile & web developer
— Margarida PignatelliDesigner
Do you have a project similar to the Merchant Marine Officer's Club?
Get in touch
Let's talk about your project
We are a team of creatives who love to develop unique ideas to use technology to help business grow exponentially by take advantage of these tools.