AE Sintra
The AESintra (Associação Empresarial do Concelho de Sintra) originated from the former Grémio do Comercio do Concelho de Sintra. It is an association under private law, non-profit and of limited duration. It represents individuals or legal entities that own a company and carry out their activities in the municipality of Sintra. The objective is to defend and promote the interests of its associates, thus contributing to their technical, economic, and social progress. They already represent more than 4000 companies from all sectors of activity, mostly headquartered and/or established in the municipality of Sintra.
Task
AESintra proposed to Chitas the construction of a website whose main objective would be to inform people of the existence of this association and thus attract more members. On the site there is an area where it is possible to become an associate by formalizing an application to become part of AESintra.
Strategy

Web Development, UI/UX

Design

UI/UX Design, Creative Direction

Client

AE Sintra

Platform

Wordpress
Open Project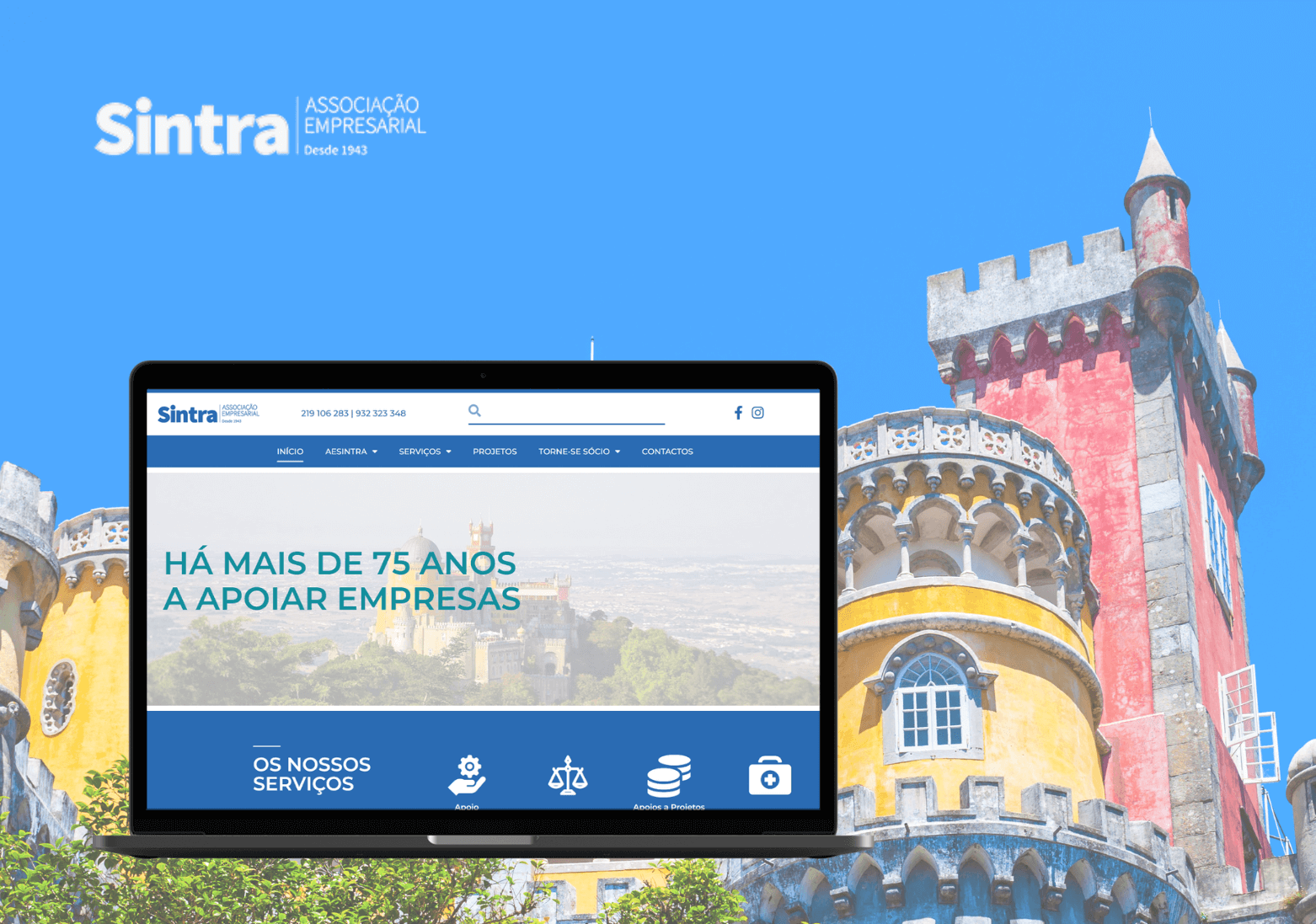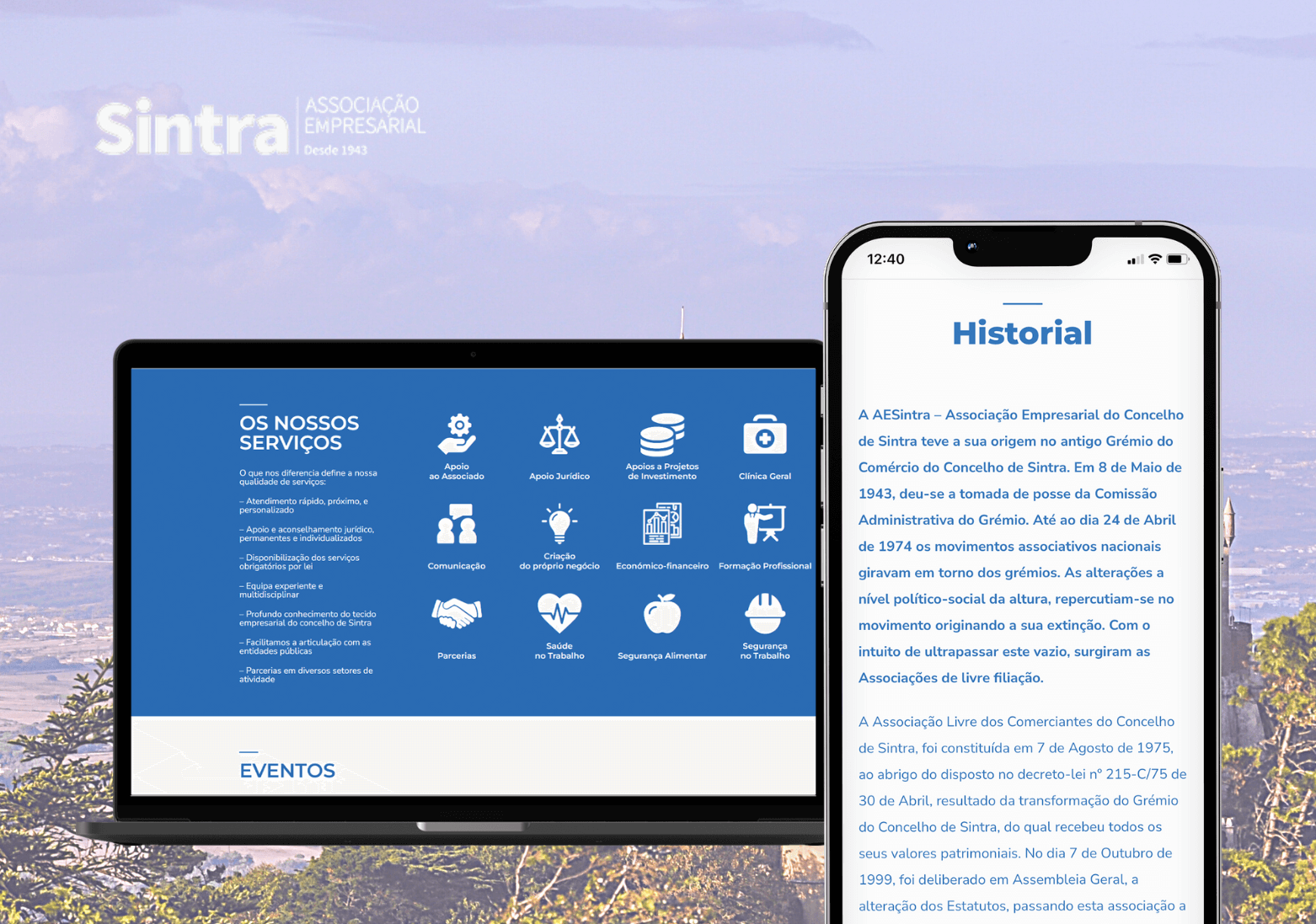 Our Solution
An experience
for all devices
Based on the WordPress platform, we installed an eCommerce solution with full integration to sell your recipe ebooks online, sell your Digital Consultations and Courses, all this through an integrated platform with the ability to manage orders, manage appointments, and all automated invoicing delivered directly to customers.
The Team
Those responsible
for this project
— Bernardo Chitas Project and Client Management
— Sandro Sousa Mobile & web developer
— Margarida PignatelliDesigner
Do you have a project similar to AE Sintra?
Get in touch
Let's talk about your project
We are a team of creatives who love to develop unique ideas to use technology to help business grow exponentially by take advantage of these tools.