Coliseu Residences
Coliseu Residences is the result of a unique urban requalification project in the historical center of Ponta Delgada. This project includes 56 modern T2 to T4 apartments with areas between 97 and 145 m2. These areas are filled with large gardens, an outdoor gym, chargers for electric cars, and parking. The project is a closed condominium and has excellent access to public services, commerce, restaurants, leisure, and public transportation.
Task
The objective of this site (coliseuresidences.pt) was to make the project known to the public and thereby attract interested clients to live in one of the main arteries of Ponta Delgada. The site also contains, in addition to contacts, a form where any interested parties can leave their contacts and ask questions.
Strategy

Web Development, UI/UX

Design

UI/UX Design, Creative Direction

Client

Coliseu Residences

Platform

Wordpress
Open Project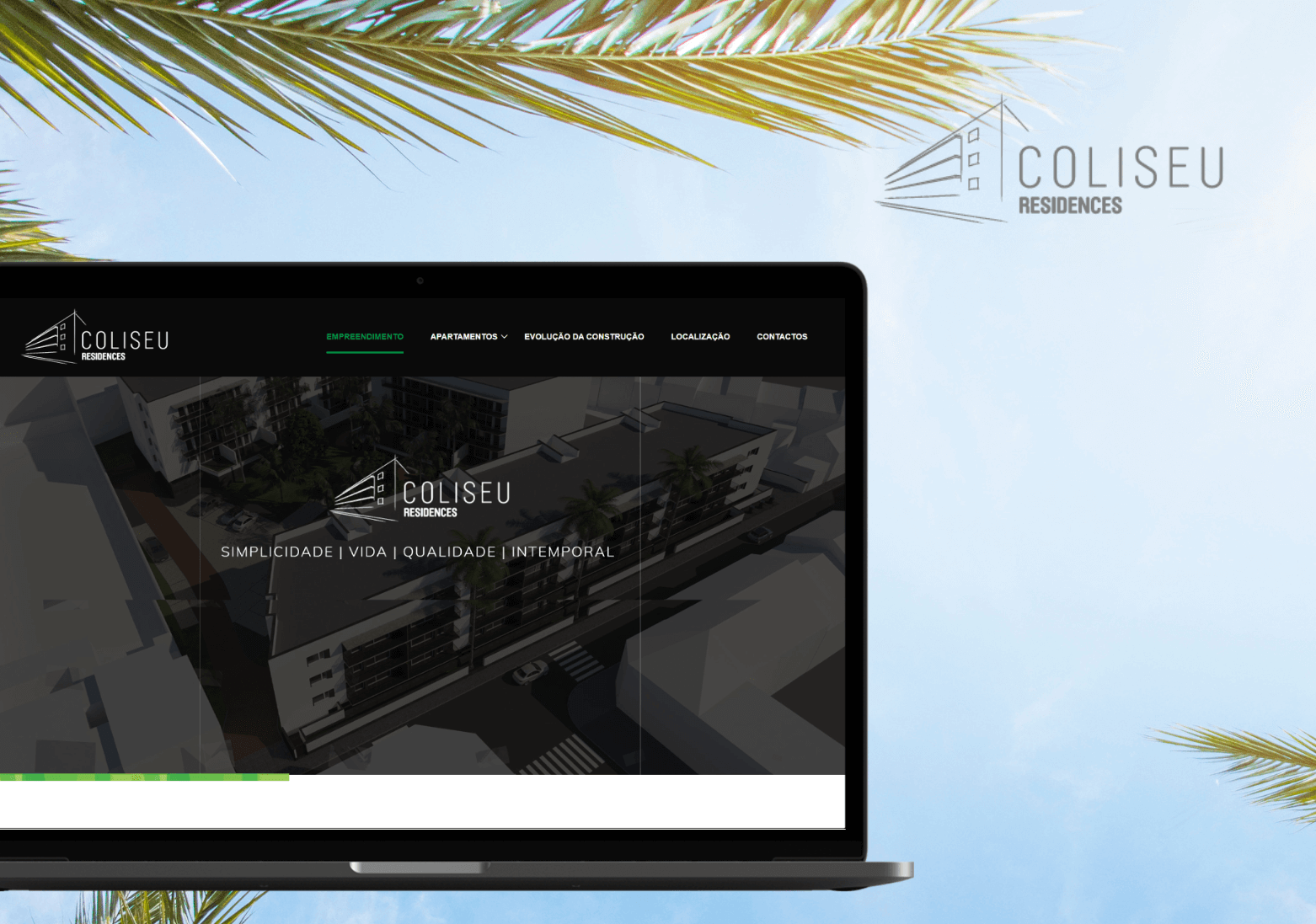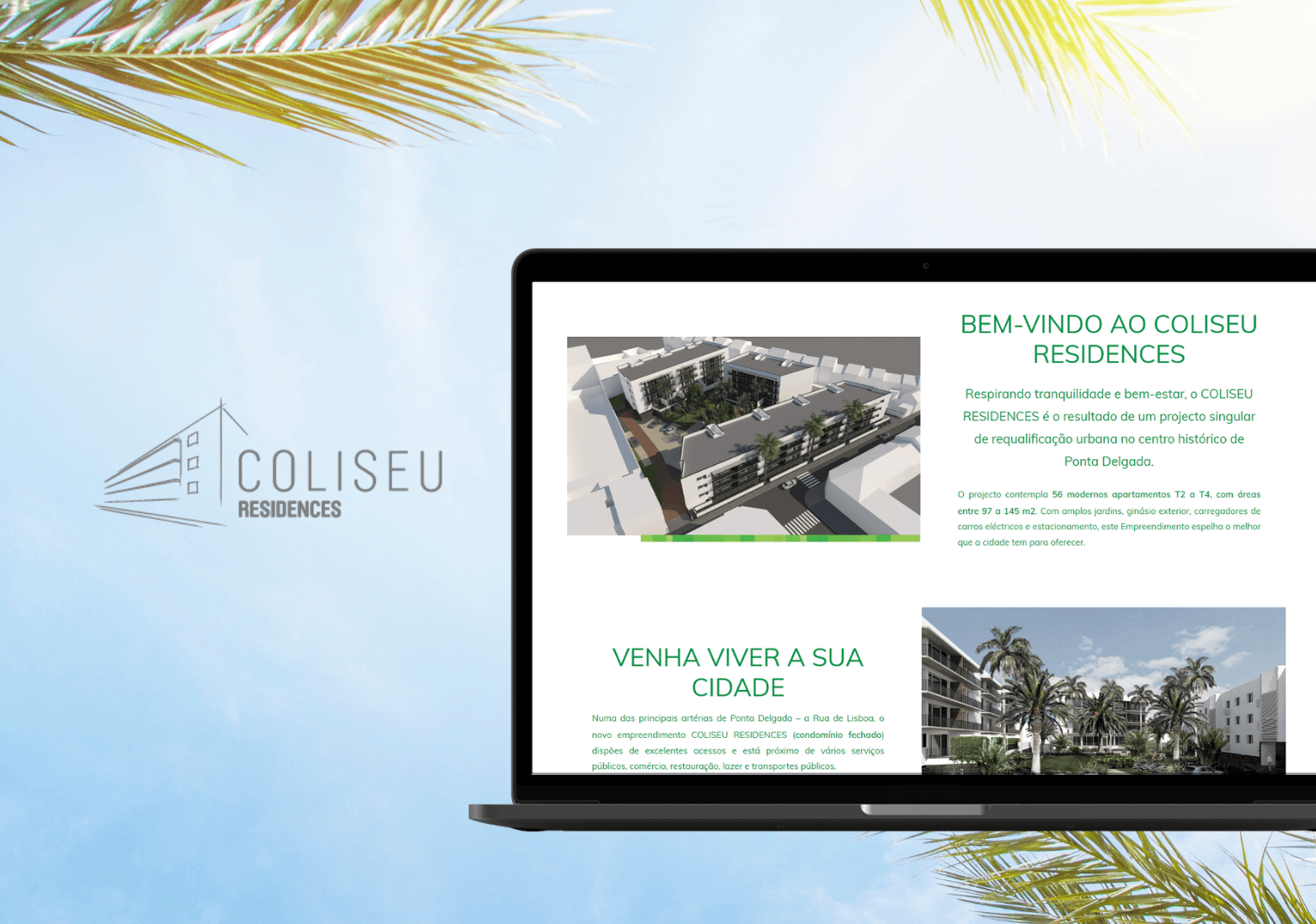 Our Solution
An experience
for all devices
Based on the WordPress platform, we installed an eCommerce solution with full integration to sell your recipe ebooks online, sell your Digital Consultations and Courses, all this through an integrated platform with the ability to manage orders, manage appointments, and all automated invoicing delivered directly to customers.
The Team
Those responsible
for this project
— Bernardo Chitas Project and Client Management
— Sandro Sousa Mobile & web developer
— Margarida PignatelliDesigner
Do you have a project similar to Coliseu Residences?
Get in touch
Let's talk about your project
We are a team of creatives who love to develop unique ideas to use technology to help business grow exponentially by take advantage of these tools.