Uniway
Uniway Seguros is a company that specializes in the management of insurance portfolios, advising and managing individual, corporate and institutional risks.
Task
The Uniway company challenged CHITAS to create the institutional website with all the necessary information for an interested party to convert into a client. Uniway Insurance sells insurance in the "Life" and "Non-Life" areas. This company provides services to individuals and companies, and also contains specific solutions, so that its clients can have insurance tailored to their needs. In addition, it also has claims and travel assistance.
Strategy

Web Development, UI/UX

Design

UI/UX Design, Creative Direction

Client

Uniway

Platform

Wordpress
Open Project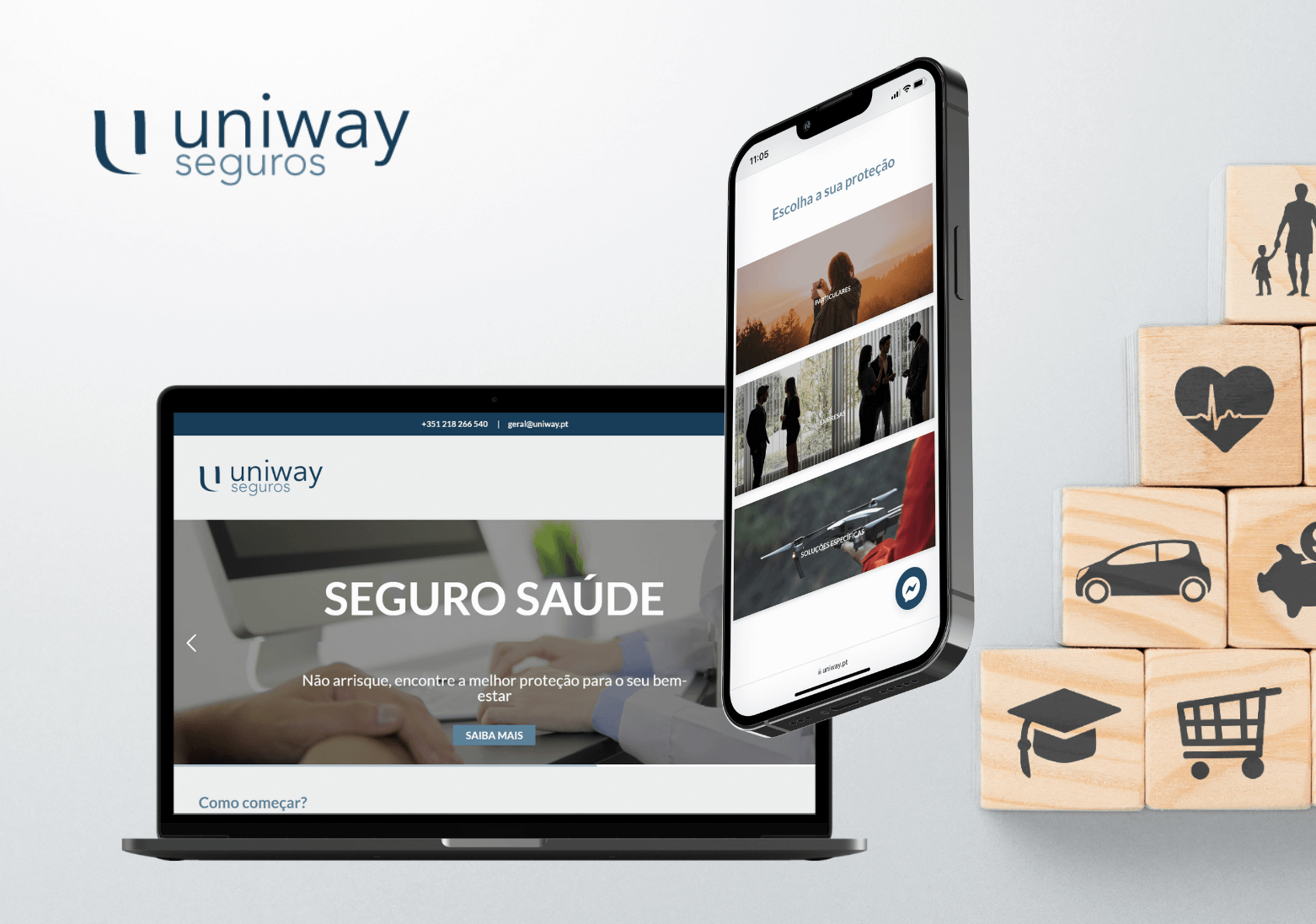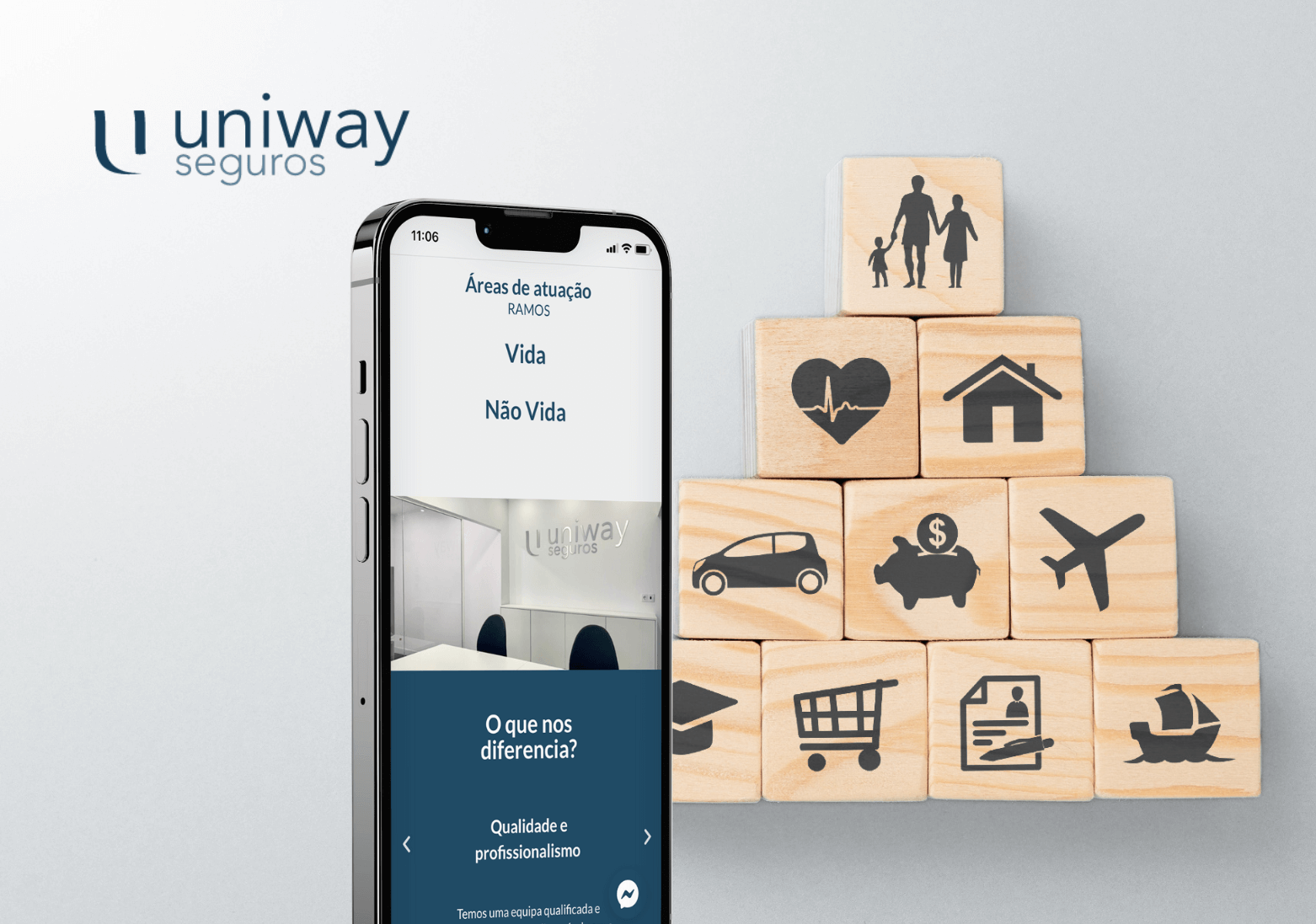 Challenge
Create an effective website to advertise insurance products.
Uniway Seguros seeks to be closer to its clients and, therefore, challenged us to create an experience that facilitates interaction with the client, whether to learn about the different offers, to request proposals and also to easily communicate their claims
Our Solution
An experience
for all devices
The presented web design seeks to promote a user experience
Based on the WordPress platform, we developed a website
The Team
Those responsible
for this project
— Bernardo Chitas Project and Client Management
— Sandro Sousa Mobile & web developer
— Margarida PignatelliDesigner
Do you have a project similar to Uniway?
Get in touch
Let's talk about your project
We are a team of creatives who love to develop unique ideas to use technology to help business grow exponentially by take advantage of these tools.