ZUMBI Fashion Store is a brand that has been in the fashion world since 1995 and intends to continue to make a difference with its own clothing concept, for a demanding and modern consumer.
This Portuguese brand of "ready-to-wear fashion" compliments with style and elegance the woman of the 21st century, independent, modern, and sensual.
To the detail and bold and exclusive design, ZUMBI Fashion Store adds to its pieces the quality of the materials and the manufacturing.
With solid implementation in the domestic market, it also sells to other countries and has a consolidated network of multi-brand customers in the upper middle segment.
Task
The objective of this brand, when proposing the construction of the site to Chitas, was to create a website with integrated e-commerce in order to be able to commercialize the products online. In addition, it also offers catalogs with the clothes for each season of the year. The payment methods are: bank transfer, MB Way, PayPal and Credit Card.
Strategy

Web Development, UI/UX

Design

UI/UX Design, Creative Direction

Client

Zumbi

Platform

Wordpress
Open Project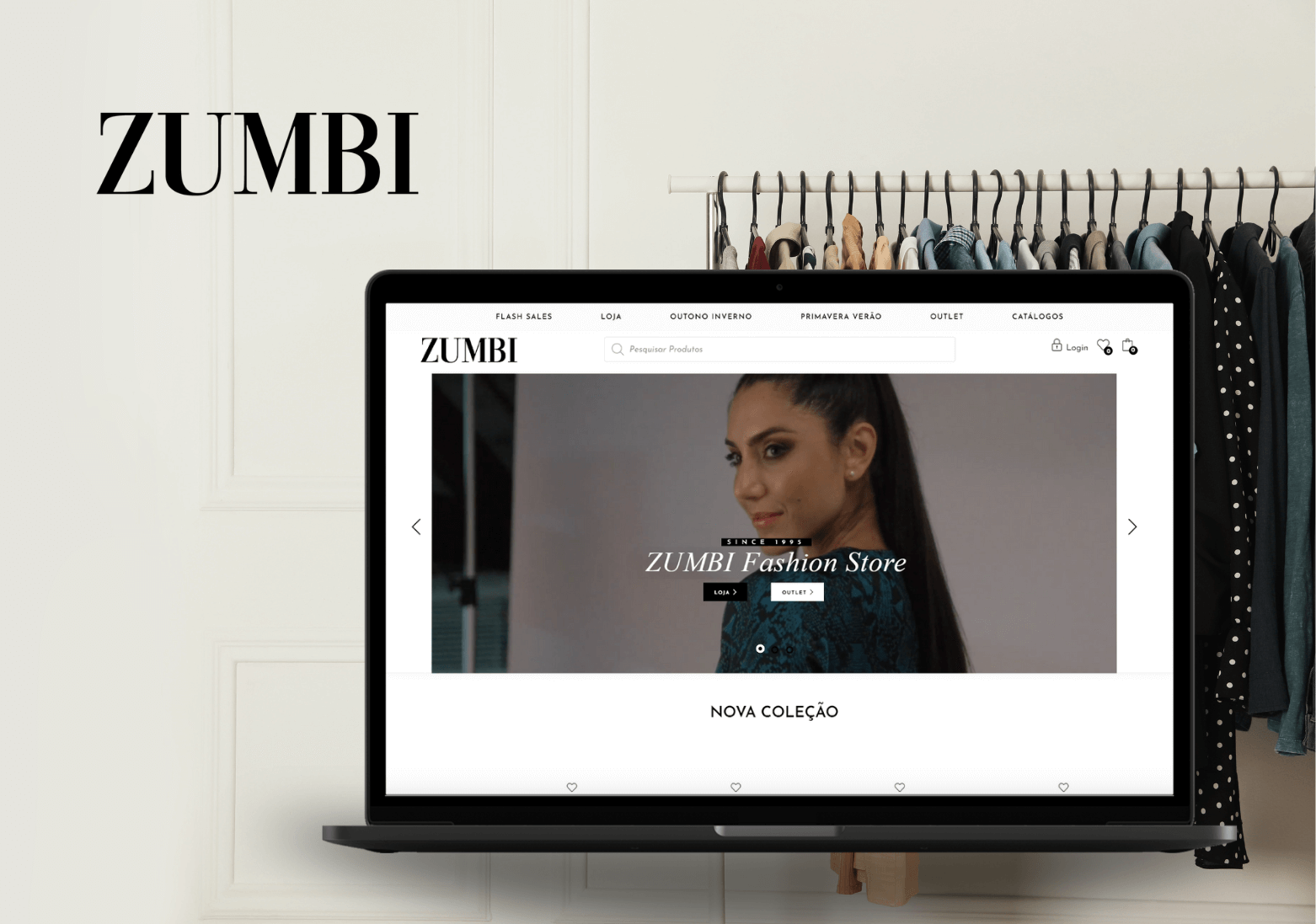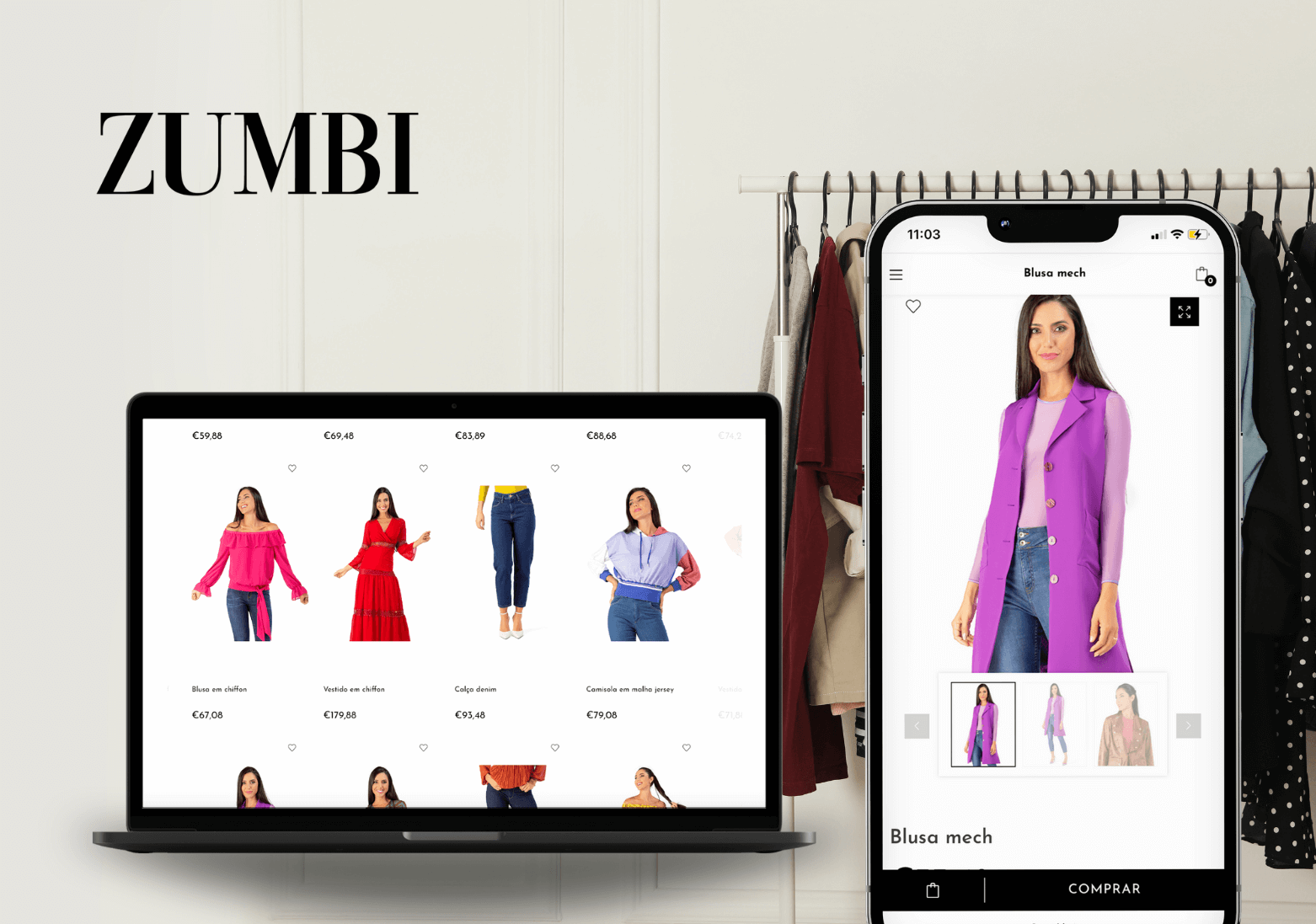 Challenge
Create an intuitive ecommerce solution for the user to browse the offer
ZUMBI Fashion Store é uma marca que está no mundo da moda desde 1995 e pretende continuar a fazer a diferença com o seu próprio conceito de vestuário, para um consumidor exigente e moderno. To manage these sales, it was necessary to create an ecommerce solution that met the specific needs for this very purpose.
Through a simple and intuitive design, the customer should be able to purchase your products as simply as possible, while also ensuring the security of your payment and personal data.
Our Solution
An experience
for all devices
Based on the WordPress platform, we installed an eCommerce solution with all the integration to sell online, all this through an integrated platform with the ability to manage orders, and all the automated invoicing delivered directly to customers.
The Team
Those responsible
for this project
— Bernardo Chitas Project and Client Management
— Sandro Sousa Mobile & web developer
Do you have a project similar to Zumbi?
Get in touch
Let's talk about your project
We are a team of creatives who love to develop unique ideas to use technology to help business grow exponentially by take advantage of these tools.