Pedras M&C
Manuel & Cardoso is a family company of natural stones and compounds founded in 1992 that is dedicated to the import and export of marbles, granites, limestones, slates and compounds for transformation and commercialization. It also commercializes slabs of already sawn stone and has at its disposal a wide range of material possibilities. They do all kinds of work for civil construction, design and architecture projects (cathedrals, facades, kitchens, bathrooms, stairs, fireplaces…)
It is a company that bets above all on the quality of its materials and products in order to create satisfied customers who will request Manuel & Cardoso's services again.
Task
The goal in creating a website for Manuel & Cardoso was to show all the services that the company provides and also to expose the portfolio of work already done by this company. Capturing leads is the focus of this institutional website, and that is why generating contacts is so important for the company.
Strategy

Web Development, UI/UX

Design

UI/UX Design, Creative Direction

Client

Pedras Manuel & Cardoso

Platform

Wordpress
Open Project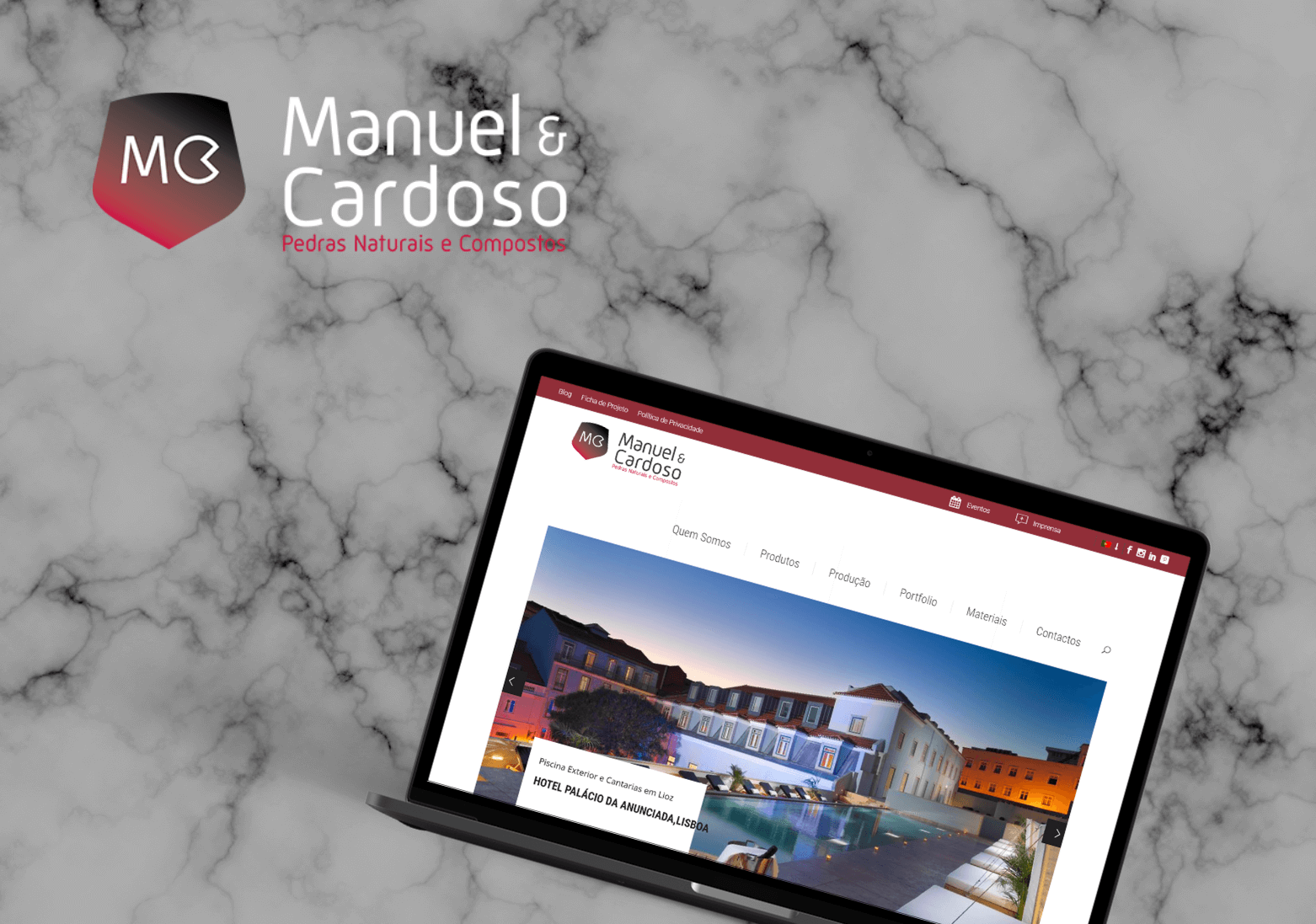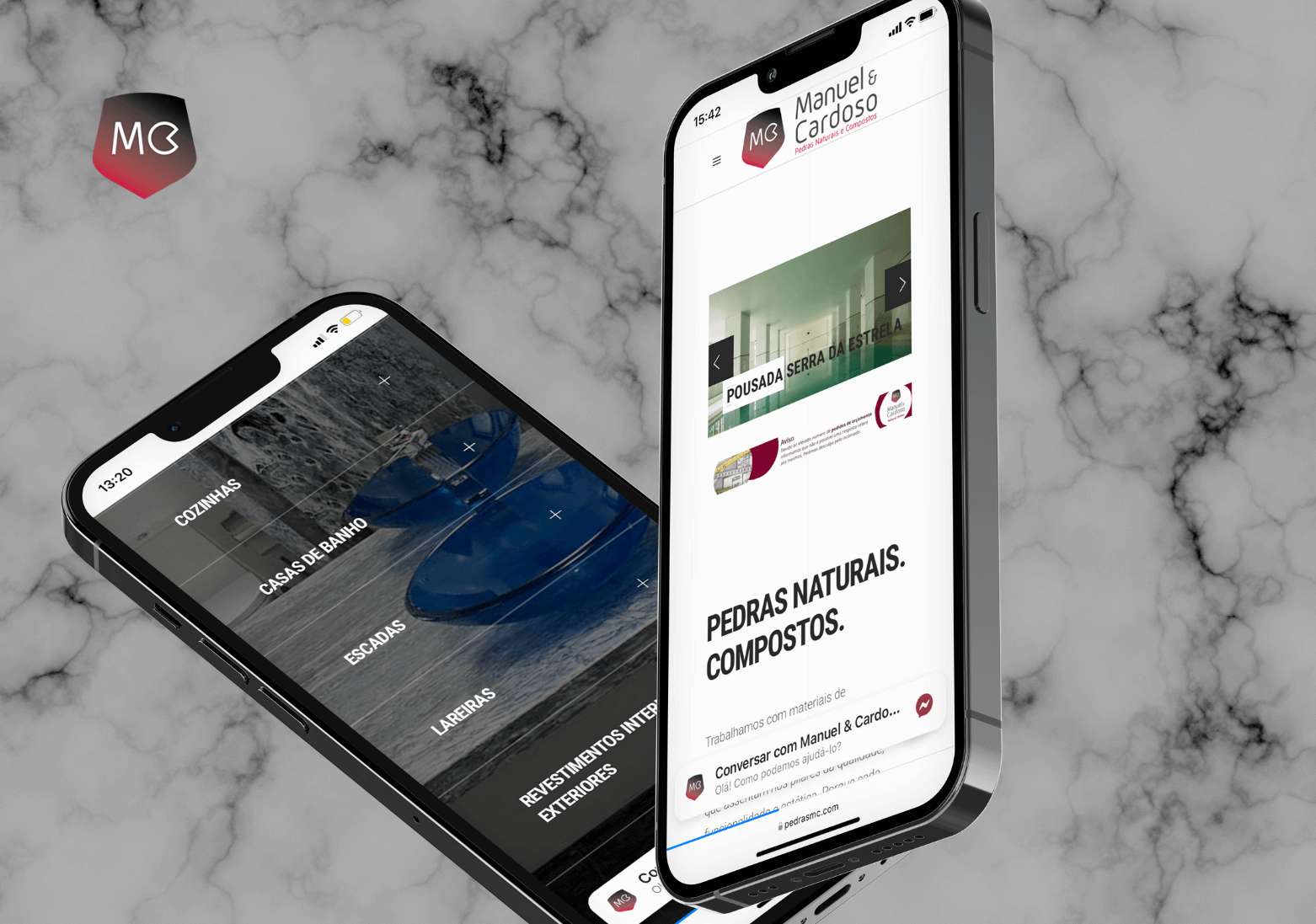 Our Solution
An experience
for all devices
Based on the WordPress platform, we installed an eCommerce solution with full integration to sell your recipe ebooks online, sell your Digital Consultations and Courses, all this through an integrated platform with the ability to manage orders, manage appointments, and all automated invoicing delivered directly to customers.
The Team
Those responsible
for this project
— Bernardo Chitas Project and Client Management
— Sandro Sousa Mobile & web developer
— Margarida PignatelliDesigner
Do you have a project similar to Pedras M&C?
Get in touch
Let's talk about your project
We are a team of creatives who love to develop unique ideas to use technology to help business grow exponentially by take advantage of these tools.