Pais 21
Pais21 – Down Portugal Association is an association of people with trisomy 21, families and civil society that since 2008 promotes information and sharing of news related to trisomy 21. This association aims to change the way society views people with t21 and to give individualized support to parents by informing them of their real abilities and to help new families.
Its main activity is to foment the interaction between families and between the different associations, and to function as an aggregator of information about t21. They have tools to support families at different levels and work on the issue of school/social inclusion everywhere life happens.
Task
The main purpose of creating a website for the Pais21 Association was to present all the work that this association does. Show what they do, display testimonials, news, and relevant information so that parents who find themselves in the situation of having a child with t21 feel supported and embraced by the community. Besides this information, the site also contains a "store" area where the association's merchandising products are for sale. In this store anyone can buy an article and will be helping the association.
Strategy

Web Development, UI/UX

Design

UI/UX Design, Creative Direction

Client

Pais 21

Platform

Wordpress
Open Project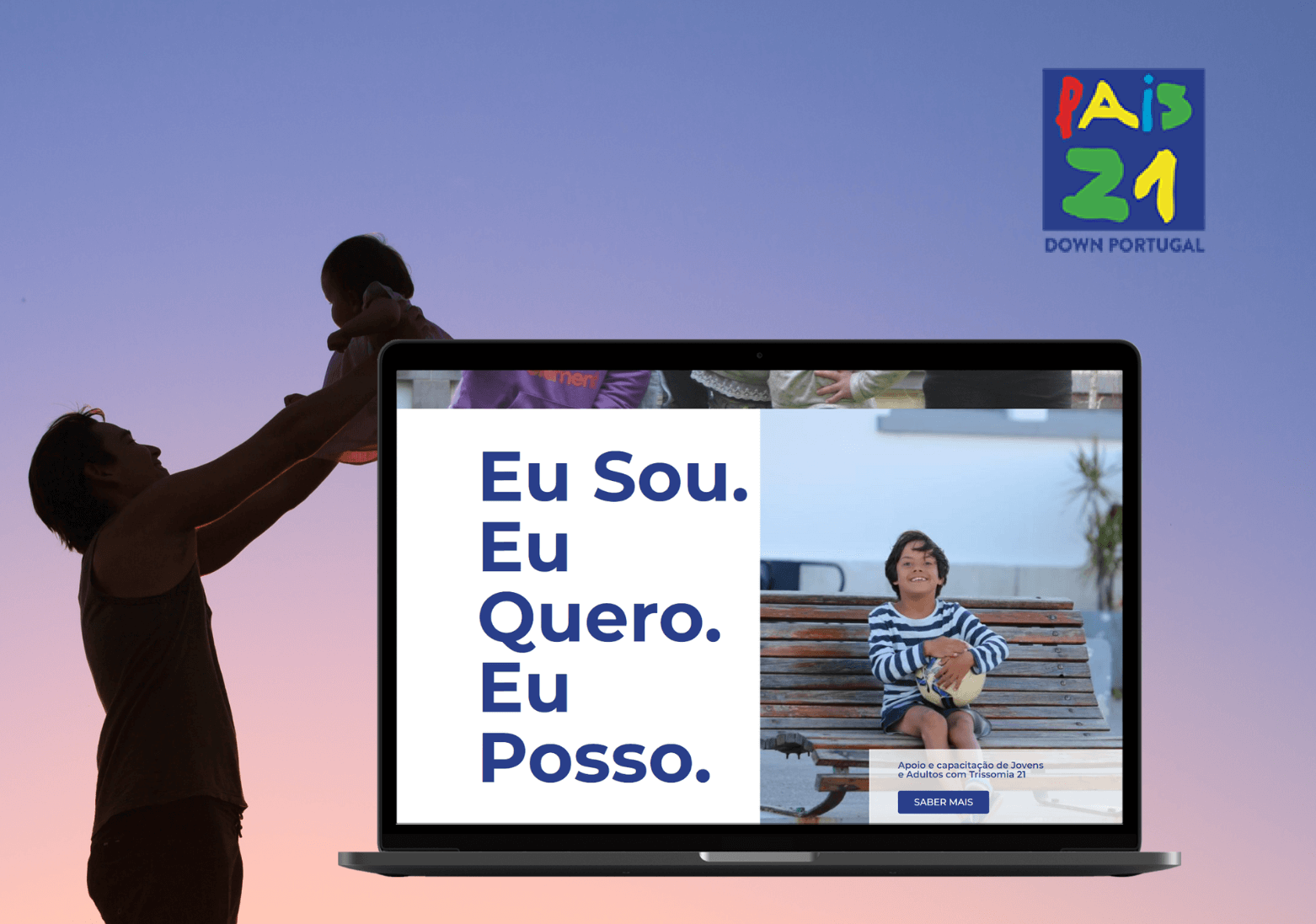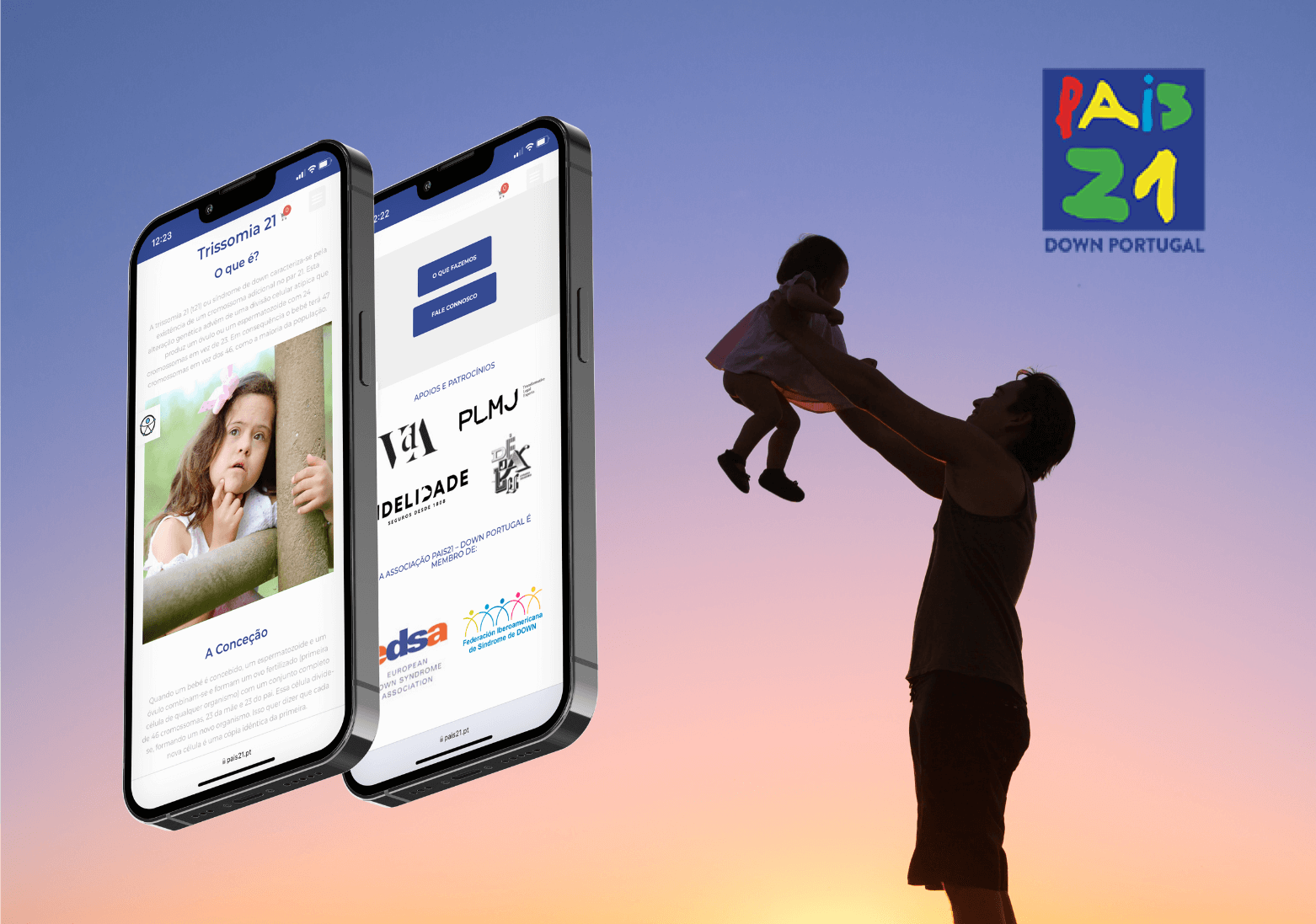 Our Solution
An experience
for all devices
Based on the WordPress platform, we installed an eCommerce solution with full integration to sell your recipe ebooks online, sell your Digital Consultations and Courses, all this through an integrated platform with the ability to manage orders, manage appointments, and all automated invoicing delivered directly to customers.
The Team
Those responsible
for this project
— Bernardo Chitas Project and Client Management
— Sandro Sousa Mobile & web developer
— Margarida PignatelliDesigner
Do you have a project similar to Pais 21?
Get in touch
Let's talk about your project
We are a team of creatives who love to develop unique ideas to use technology to help business grow exponentially by take advantage of these tools.