Ori Ori
Ori Ori is a store that sells items for children (different varieties of toys), seniors (games and cognition-stimulating items), and parents/professionals (mostly books).
Task
Ori Ori, when proposing to Chitas to build the website, had in mind an e-commerce site where it would be easy to find the items that the different generations need to be stimulated at the cognitive level and at the level of their personality. It is a very easy and simple to use site, with a safe and clear shopping experience so that the consumer feels comfortable and trusts the brand.
Strategy

Web Development, UI/UX

Design

UI/UX Design, Creative Direction

Client

Ori Ori

Platform

Wordpress
Open Project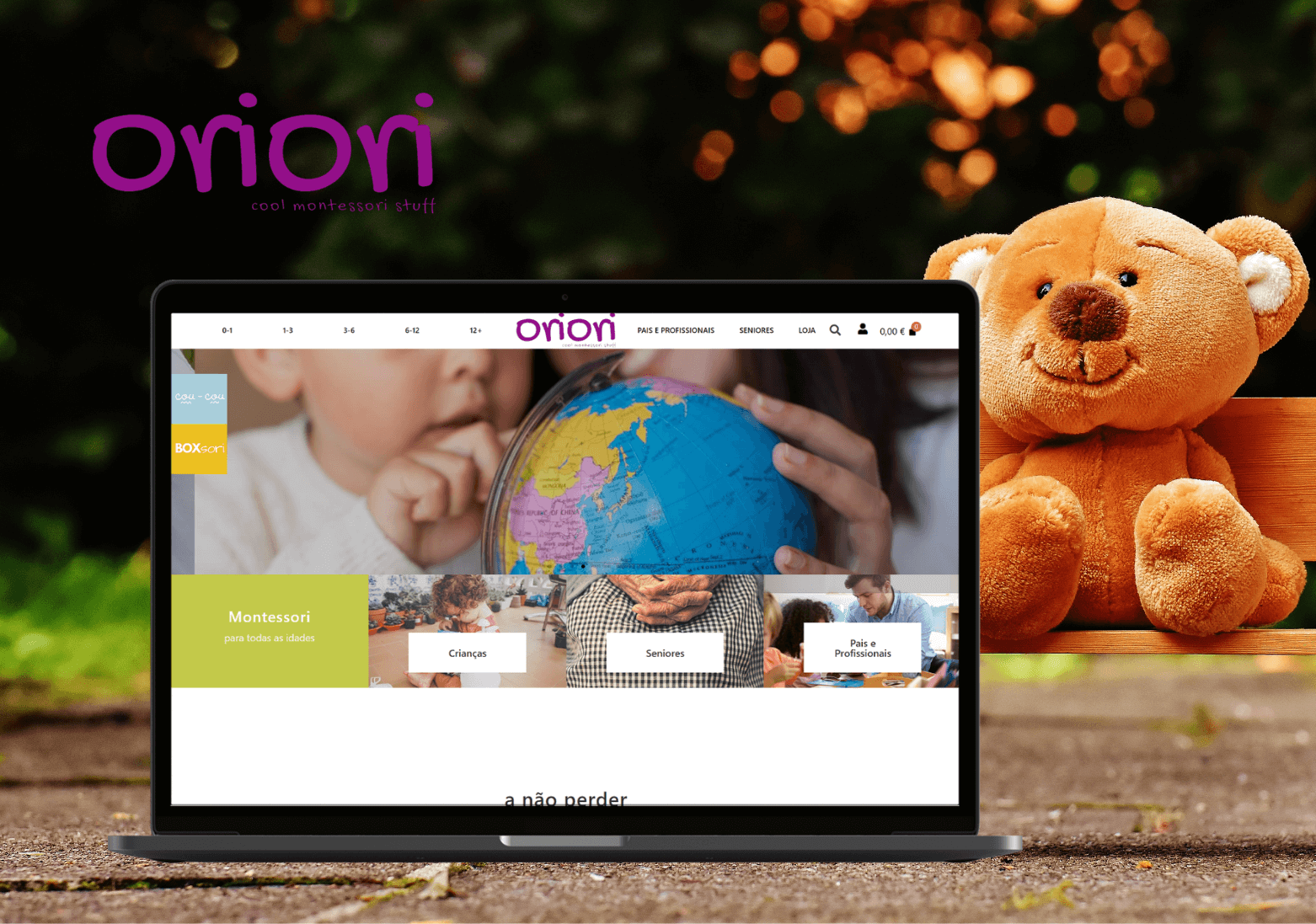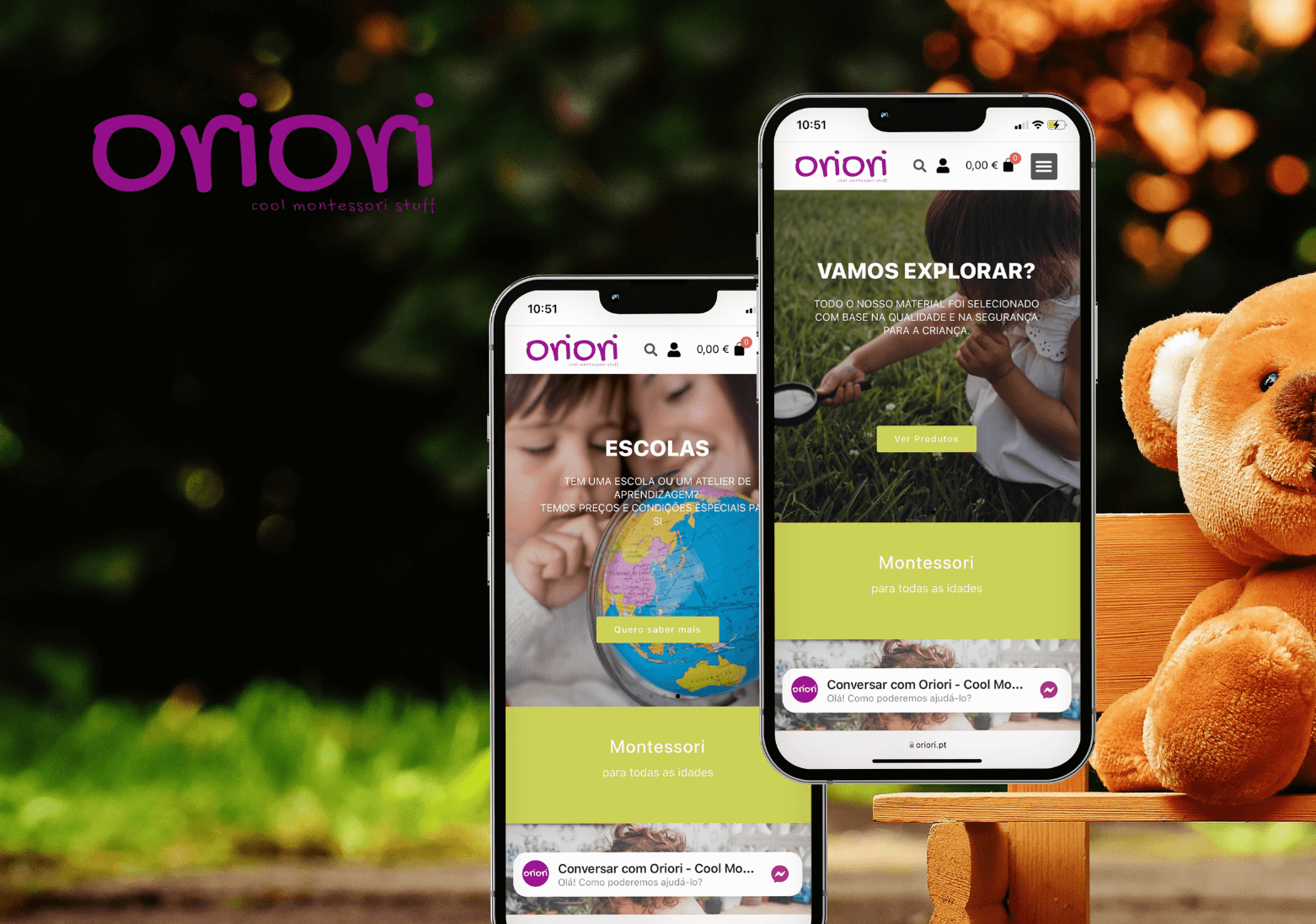 Our Solution
An experience
for all devices
Based on the WordPress platform, we installed an eCommerce solution with full integration to sell your recipe ebooks online, sell your Digital Consultations and Courses, all this through an integrated platform with the ability to manage orders, manage appointments, and all automated invoicing delivered directly to customers.
The Team
Those responsible
for this project
— Bernardo Chitas Project and Client Management
— Sandro Sousa Mobile & web developer
— Margarida PignatelliDesigner
Do you have a project similar to Ori Ori?
Get in touch
Let's talk about your project
We are a team of creatives who love to develop unique ideas to use technology to help business grow exponentially by take advantage of these tools.