Dona Estefânia
Dona Estefânia was born from the passion (of two friends) for traditional sweets from the Sintra area, such as queijadas and travesseiros de Sintra. The passion quickly turned into a business idea that has been nothing short of a great success. Besides traditional sweets, they also make their own cakes, croissants and ice cream.
Task
The goal when creating a website for Dona Estefânia was to concentrate everything the store does in one place online, where people could find out more about the store and even order and buy candy via e-commerce. The site is very intuitive when it comes to making the purchase and they have 2 types of payment, Multibanco and MB Way.
Strategy

Web Development, UI/UX

Design

UI/UX Design, Creative Direction

Client

Consultas Nutrição Team

Platform

Wordpress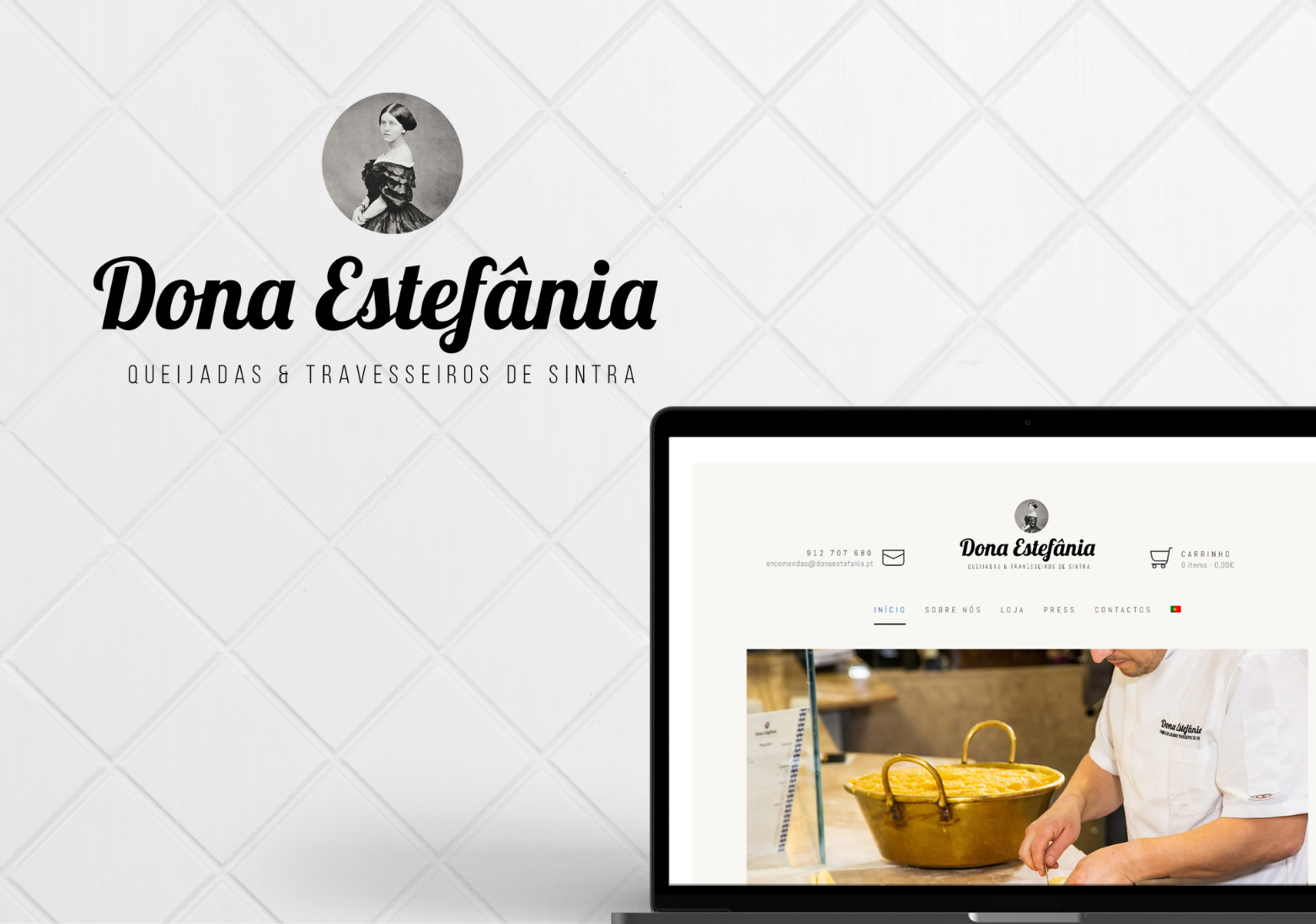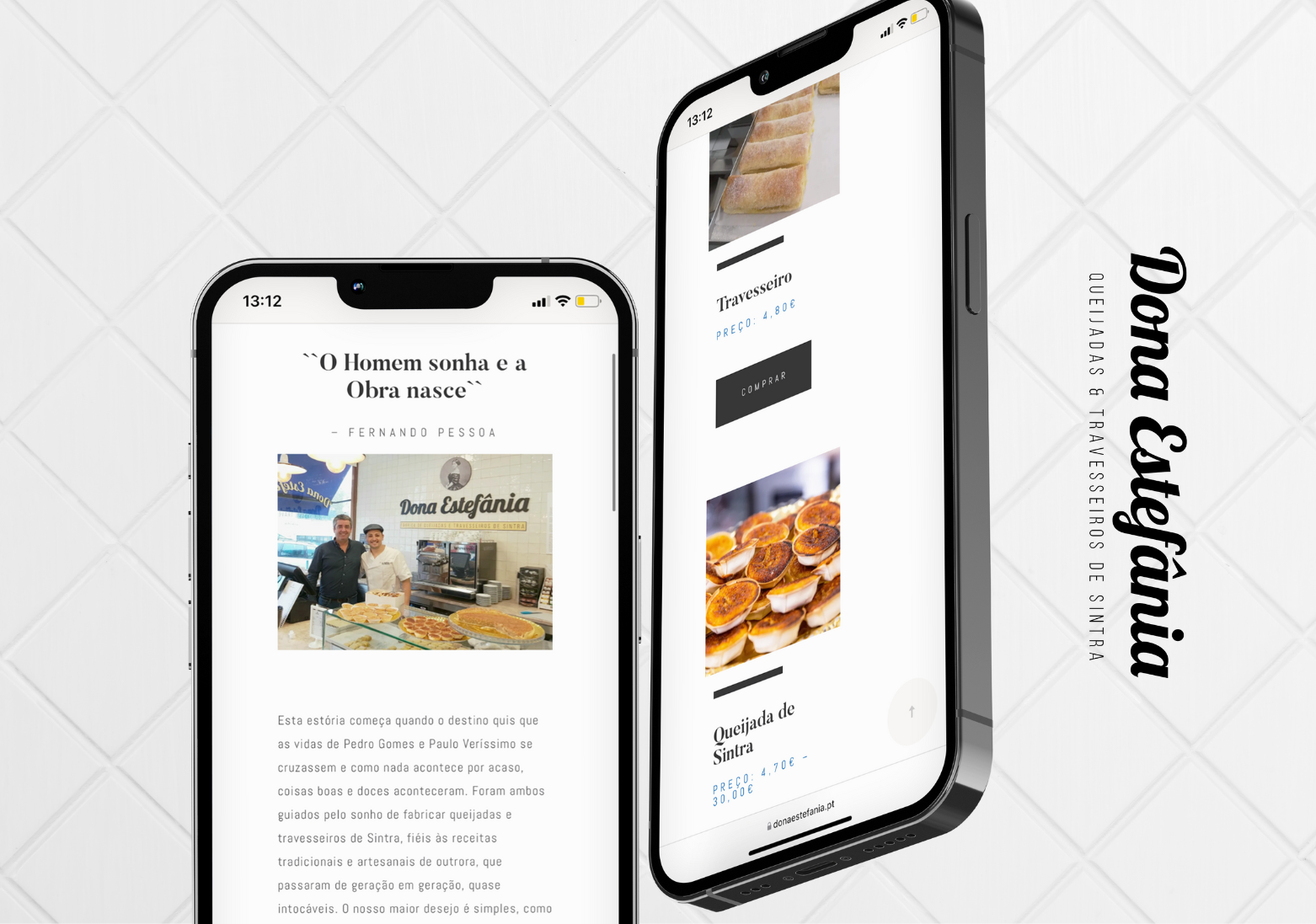 Challenge
Create an intuitive platform to effectively sell courses and consultations online
While business is good in person, Dona Estefânica saw a business opportunity in making her products available online. To manage these sales, it was necessary to create an e-commerce solution that would meet the specific needs for this purpose.
Through a simple and intuitive design, the customer should be able to order your products as simply as possible, while also ensuring the security of your payment and personal data.
Our Solution
An experience
for all devices
Based on the WordPress platform, we installed an e-commerce solution with full integration to sell Sintra's traditional sweets online, all through an integrated platform with the ability to manage orders and all automated invoicing delivered directly to customers.
The Team
Those responsible
for this project
— Bernardo Chitas Project and Client Management
— Sandro Sousa Mobile & web developer
— Margarida PignatelliDesigner
Do you have a project similar to Dona Estefânia?
Get in touch
Let's talk about your project
We are a team of creatives who love to develop unique ideas to use technology to help business grow exponentially by take advantage of these tools.