BeaBond
Beabond is a site that aims to bring together all the projects of Bea, an entrepreneur, writer, and feminist with various works that complete her life and experiences. She has a personal blog, is the founder of the first Portuguese online solidarity store, has a weekly radio show, and also develops parallel projects in partnership with other entities. It believes above all that through children a better future for the world is promoted.
Task
The site has an "About Me" page, where Bea tells a little about her history, and the "The Projects" page where all of Bea's work is located and where you can visit each of her sites individually.
Strategy

Web Development, UI/UX

Design

UI/UX Design, Creative Direction

Client

BeaBond

Platform

Wordpress
Open Project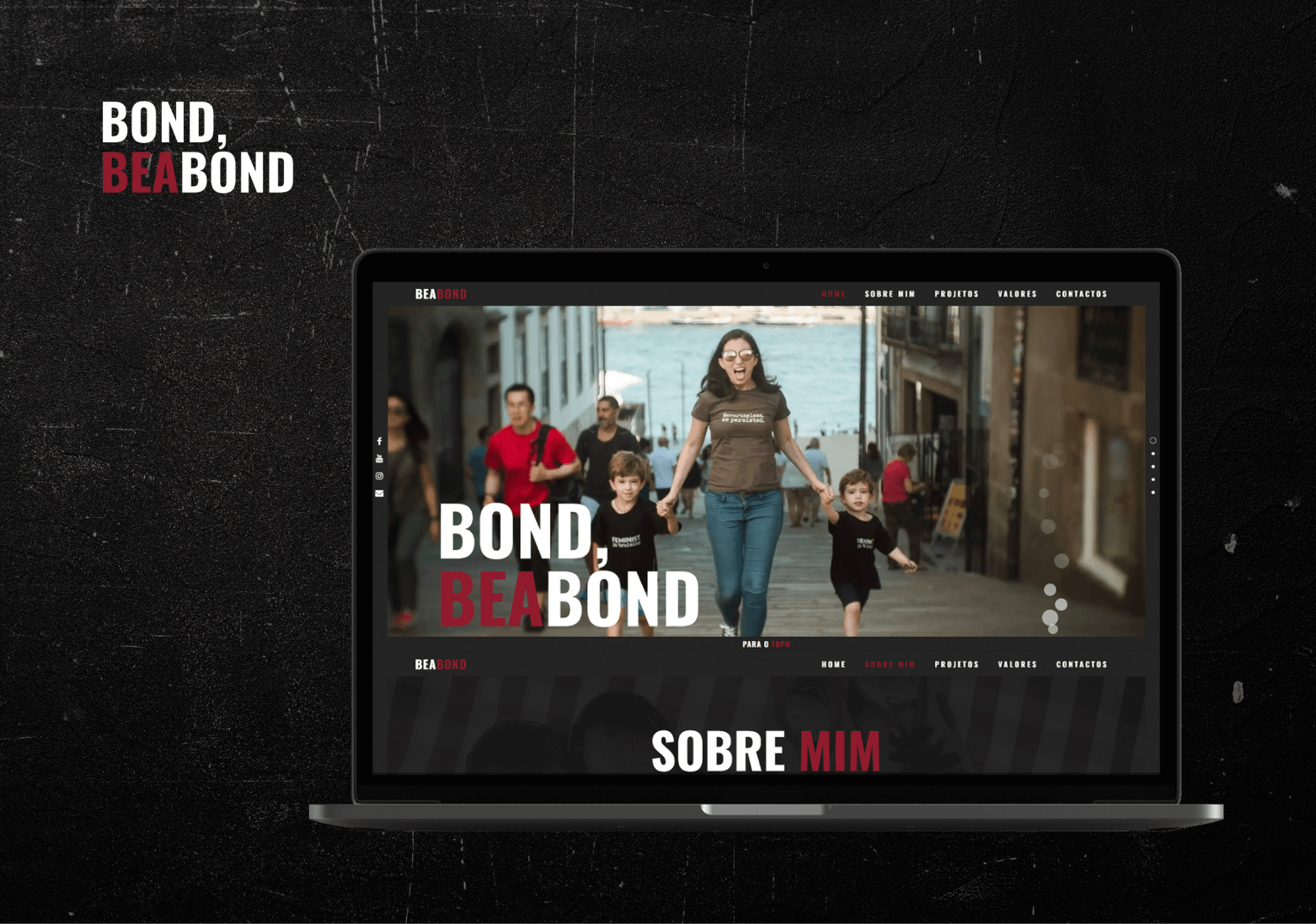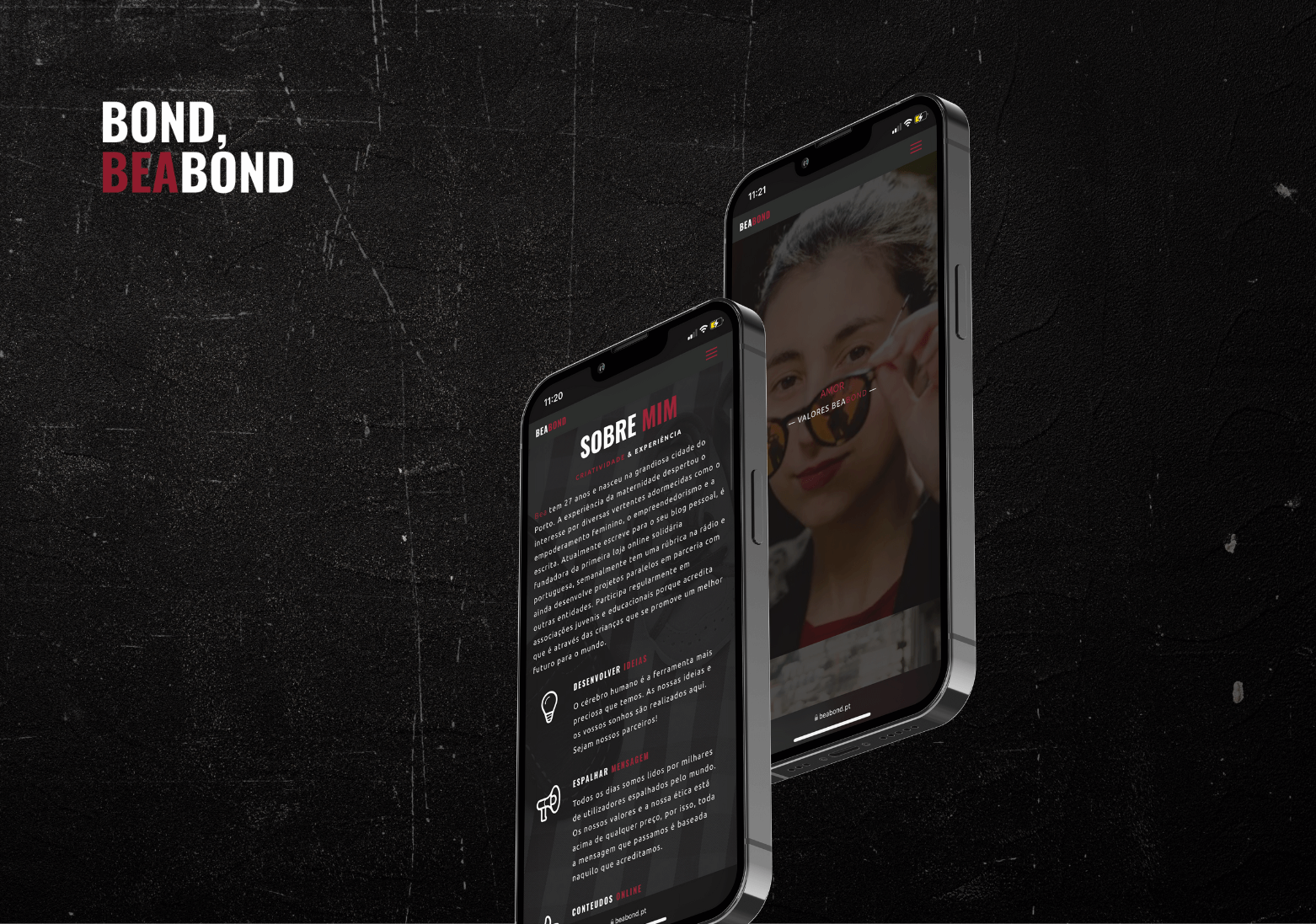 Our Solution
An experience
for all devices
Based on the WordPress platform, we installed an eCommerce solution with full integration to sell your recipe ebooks online, sell your Digital Consultations and Courses, all this through an integrated platform with the ability to manage orders, manage appointments, and all automated invoicing delivered directly to customers.
The Team
Those responsible
for this project
— Bernardo Chitas Project and Client Management
— Sandro Sousa Mobile & web developer
— Margarida PignatelliDesigner
Do you have a project similar to BeaBond?
Get in touch
Let's talk about your project
We are a team of creatives who love to develop unique ideas for using technology to help businesses grow exponentially by taking advantage of these tools.