Axion Condomínios
Axion Condomínios is a company that provides administrative services, financial/accounting services, legal advice, insurance mediation and maintenance, suppliers, and partnerships. The goal of this company is for its customers to enjoy their time better without having to worry about issues that they are often not ready to resolve due to lack of information.
Task
Axion Condomínios' website is an institutional site, where the main goal is to present all the services that the business can offer and establish contact with new customers. This requires a request for quote form for administration where people put their information to be contacted by Axion.
Strategy

Web Development, UI/UX

Design

UI/UX Design, Creative Direction

Client

Consultas Nutrição Team

Platform

Wordpress
Open Project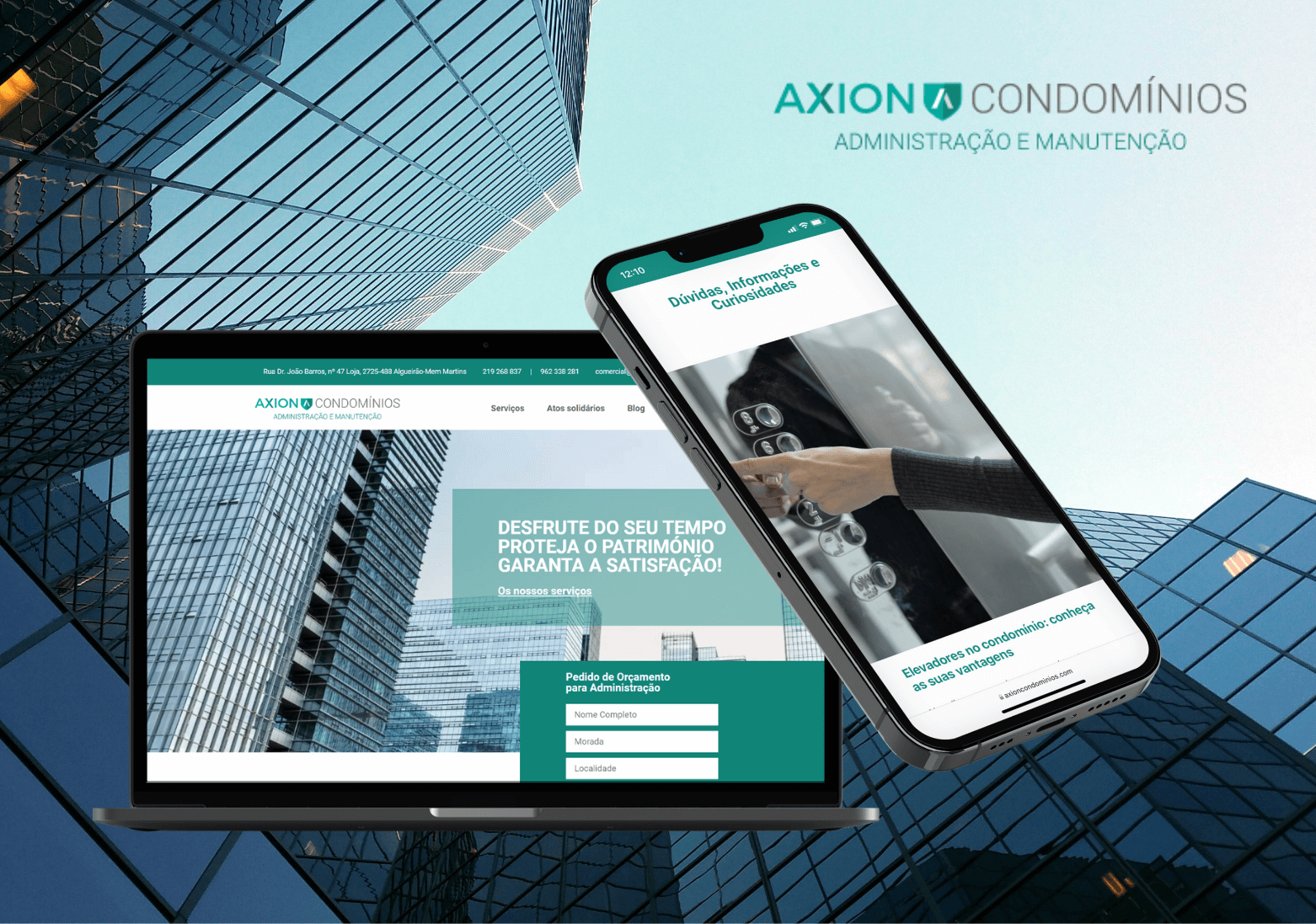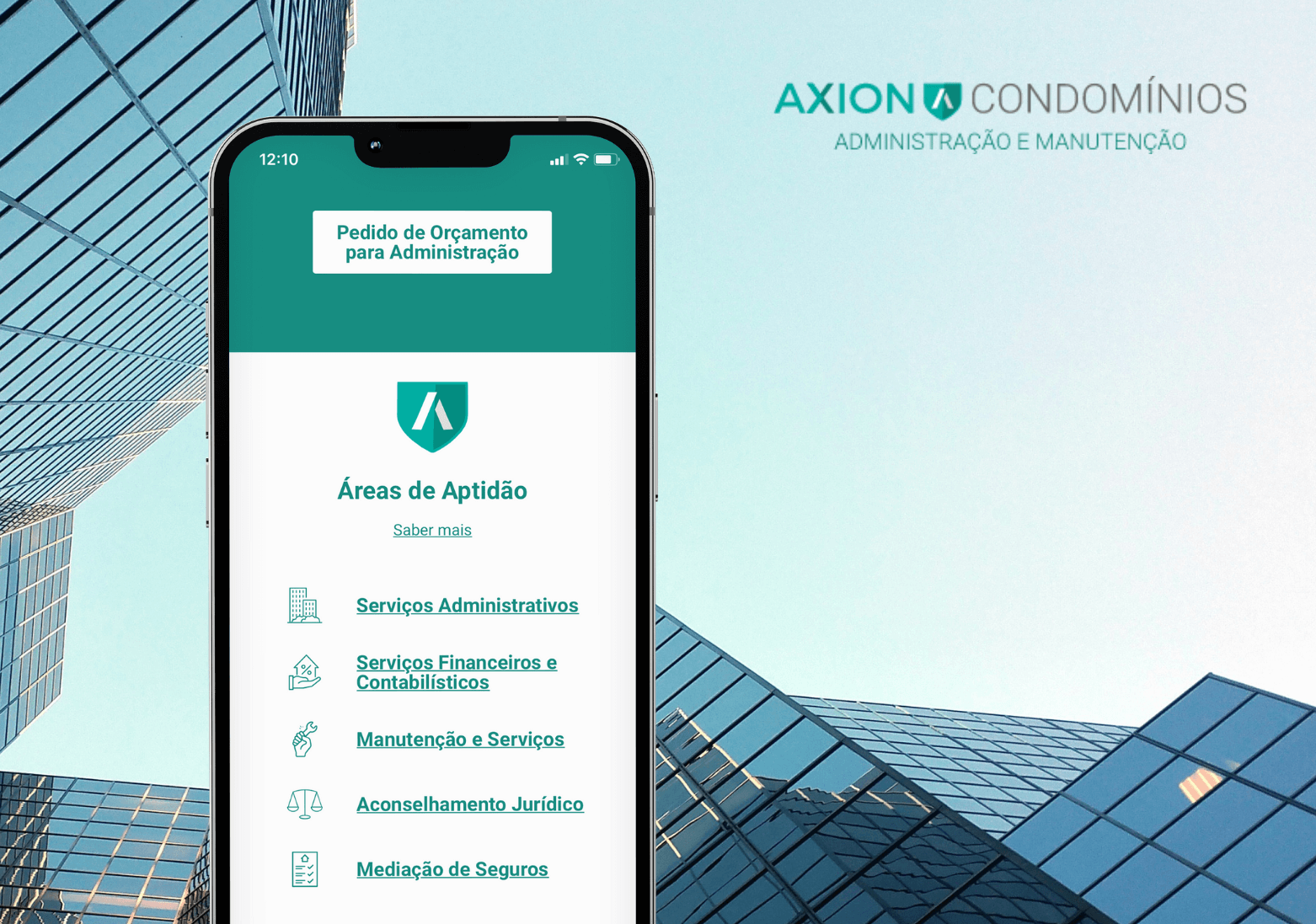 Our Solution
An experience
for all devices
Based on the WordPress platform, we installed an eCommerce solution with full integration to sell your recipe ebooks online, sell your Digital Consultations and Courses, all this through an integrated platform with the ability to manage orders, manage appointments, and all automated invoicing delivered directly to customers.
The Team
Those responsible
for this project
— Bernardo Chitas Project and Client Management
— Sandro Sousa Mobile & web developer
— Margarida PignatelliDesigner
Do you have a project similar to Axion Condominiums?
Get in touch
Let's talk about your project
We are a team of creatives who love to develop unique ideas to use technology to help business grow exponentially by take advantage of these tools.