Arpia
Arpia Brunheira – Associação de Reformados, Pensionistas e Idosos da Abrunheira is an altruistic team, willing to give itself to social causes, particularly in the scope of the association's dynamics. ARPIA's mission is to make the integration of retired and elderly people from Abrunheira and surroundings a decisive factor for the construction of an individual and community life project. The active participation of senior associates is important, developing dynamic programs and projects that can combat isolation and loneliness.
Task
The goal in building this website was to show the population all the aspects that Arpia covers and how it can help the community, especially the elderly. The website is also important for announcing news about the Association and its constituents. The site also includes important information such as how people can help the association with donations or through the IRS.
Strategy

Web Development, UI/UX

Design

UI/UX Design, Creative Direction

Client

Arpia

Platform

Wordpress
Open Project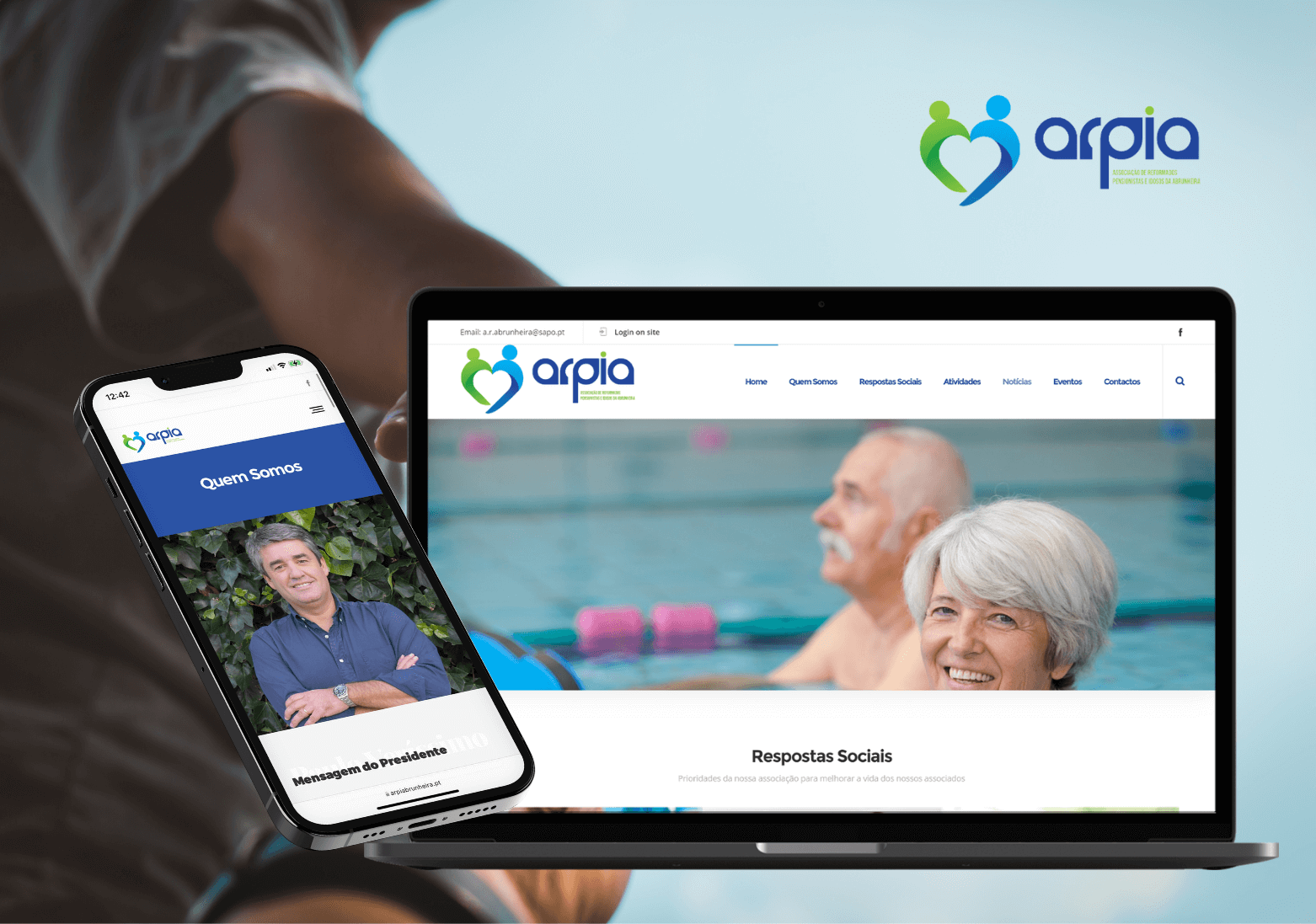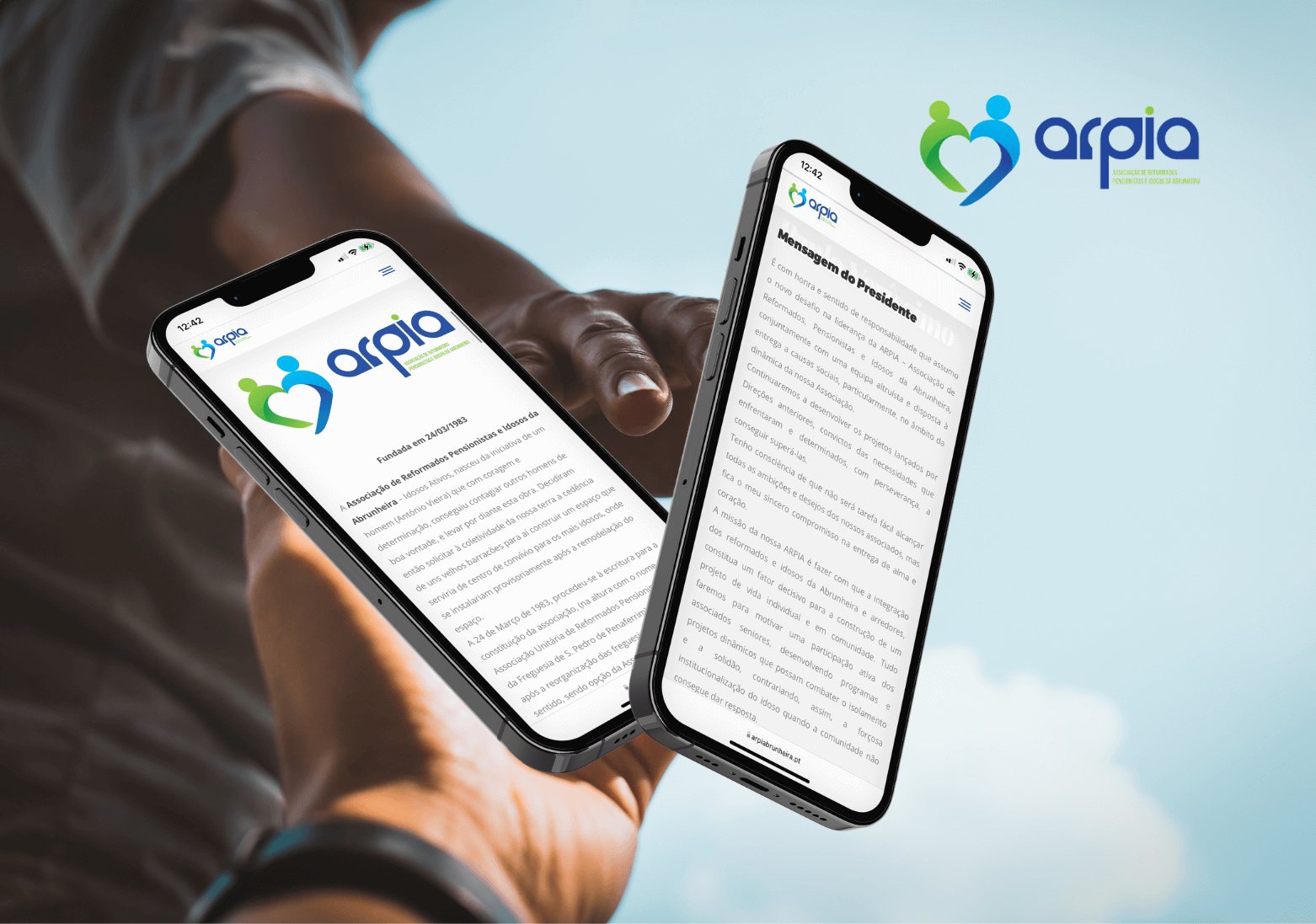 Our Solution
An experience
for all devices
Based on the WordPress platform, we installed an eCommerce solution with full integration to sell your recipe ebooks online, sell your Digital Consultations and Courses, all this through an integrated platform with the ability to manage orders, manage appointments, and all automated invoicing delivered directly to customers.
The Team
Those responsible
for this project
— Bernardo Chitas Project and Client Management
— Sandro Sousa Mobile & web developer
— Margarida PignatelliDesigner
Do you have a project similar to Arpia?
Get in touch
Let's talk about your project
We are a team of creatives who love to develop unique ideas to use technology to help business grow exponentially by take advantage of these tools.