Adegas Beira-Mar
Adegas Beira Mar is more than a business, it's a family history with a passion for winemaking in the Colares region. It was in 1944 that the winery was built next to the road that connects Praia das Maças to Azenhas do Mar.
The quality of their wines and the thought put into them has led this company to continuous success for years and years, proof of which are their awards and the attribution of gold medals, silver medals, and honorable mentions.
With so much history and recognition to tell, this was the main goal when creating an institutional website for this brand.
Task
The website contains the entire history of the Cheetah family, who have been running the company for several years now. Besides the history, on the site you can also find all the products of Adegas Beira Mar. These wines were placed on the site using a new technology (photo realism) that allows you to take a picture of an object and it takes on a uniform, digital life.
Strategy

Web Development, UI/UX

Design

UI/UX Design, Creative Direction

Client

Adegas Beira-Mar

Platform

Wordpress
Open Project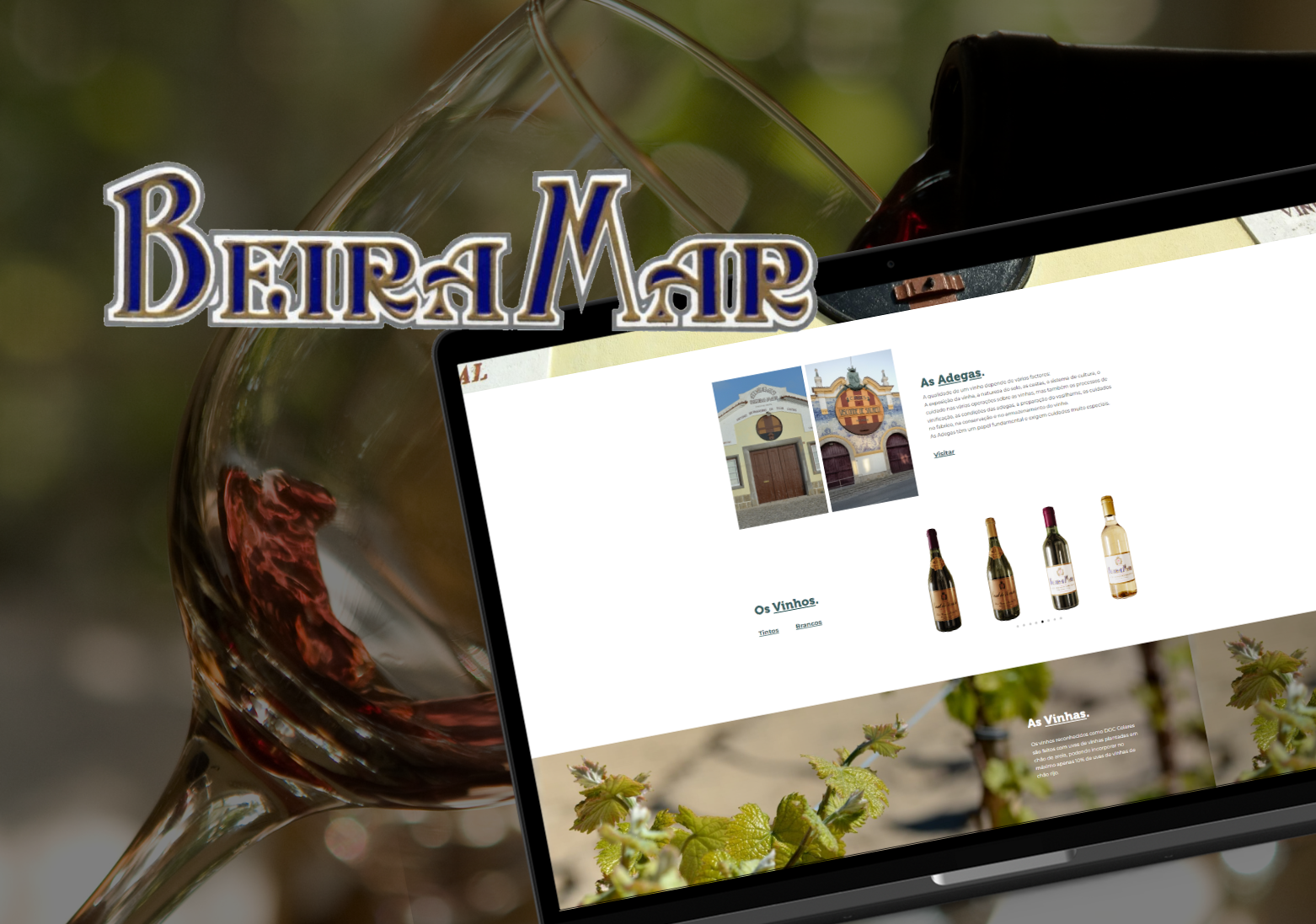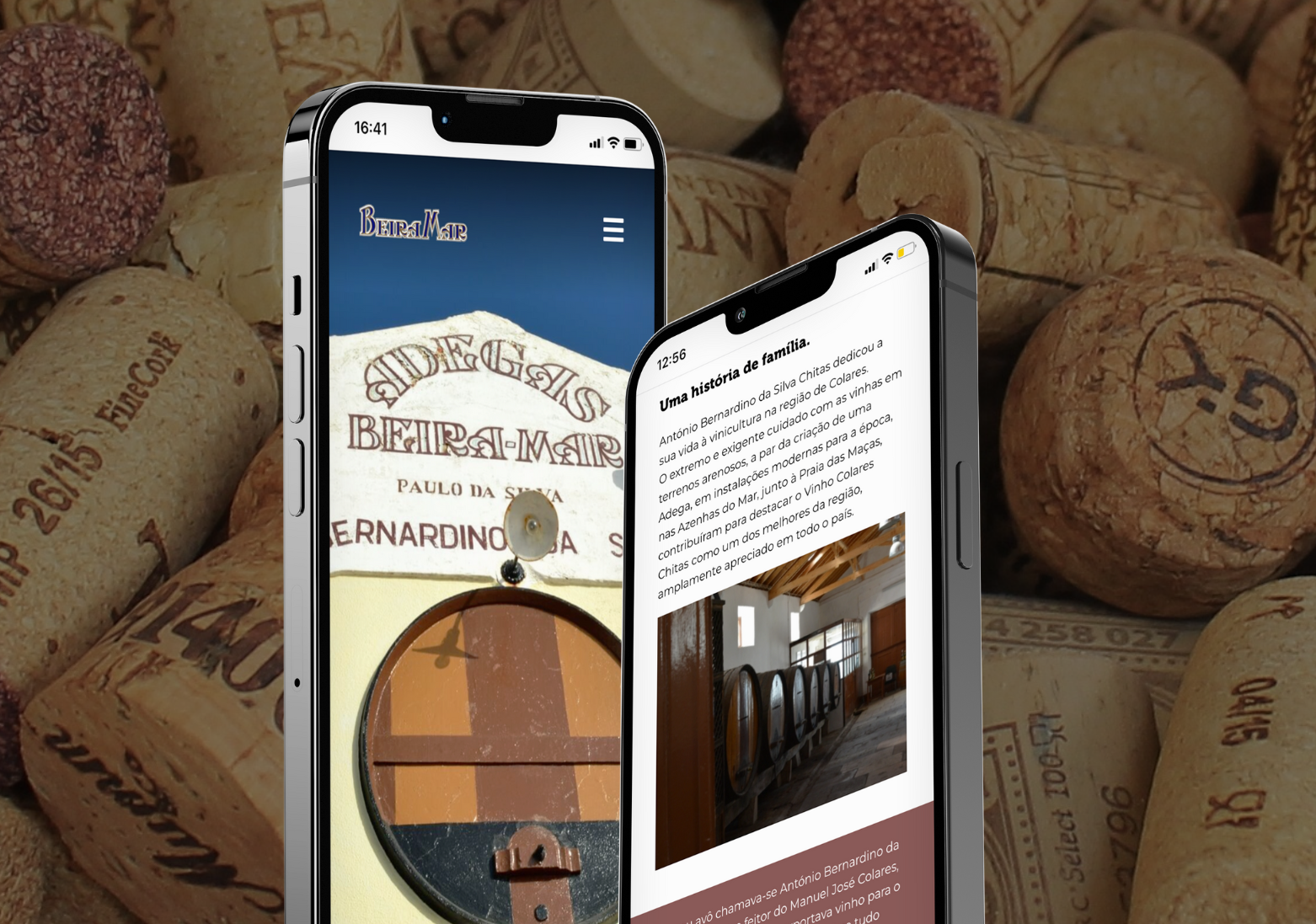 Our Solution
An experience
for all devices
Based on the WordPress platform, we installed an eCommerce solution with full integration to sell your recipe ebooks online, sell your Digital Consultations and Courses, all this through an integrated platform with the ability to manage orders, manage appointments, and all automated invoicing delivered directly to customers.
The Team
Those responsible
for this project
— Bernardo Chitas Project and Client Management
— Sandro Sousa Mobile & web developer
— Margarida PignatelliDesigner
It has a project similar to Adegas Beira-Mar
Get in touch
Let's talk about your project
We are a team of creatives who love to develop unique ideas to use technology to help business grow exponentially by take advantage of these tools.